Mental Torture, Pain From Buhari Govt Stopped Me From PDP Chairmanship – Dokpesi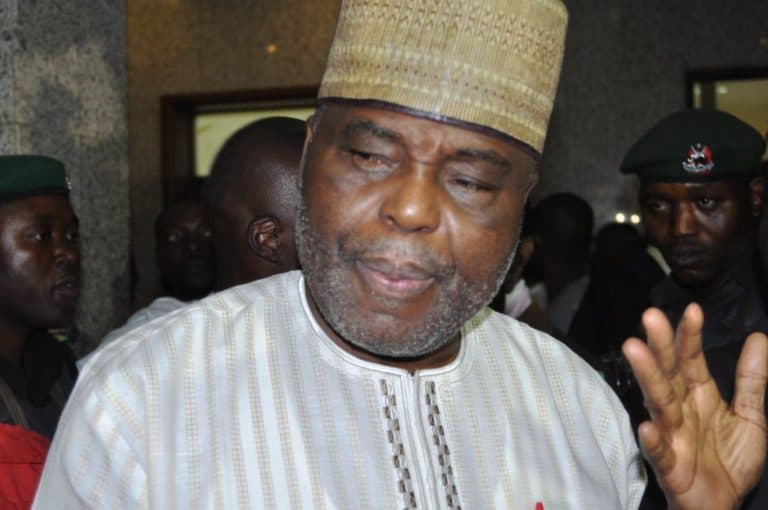 Chairman emeritus of Daar Communications, Raymond Dokpesi has disclosed that he won't be taking a shot at the national chairmanship position of the Peoples Democratic Party (PDP) during the forthcoming national convention of the party.
Tracknews Online recalls that shortly after President Muhammadu Buhari came to power, EFCC in December 2015 filed a seven-count charge of money laundering and procurement fraud against Dokpesi and his firm.
Dokpesi, a Peoples Democratic Party (PDP) chieftain, and his firm were accused of fraudulently receiving the N2.1bn as part of arms funds allegedly diverted by then National Security Adviser (NSA), Sambo Dasuki, between January and March 2015, ahead of the presidential election.
But the Court of Appeal, in a unanimous judgment of its three-man panel, upheld the no-case submission filed by Dokpesi and DAAR Communications against the seven counts of money laundering preferred against them by the Economic and Financial Crimes Commission (EFCC).
Delivering the lead judgment of the Court of Appeal as reported on April 1, 2021, Elfreda Williams-Dawodu held that EFCC failed woefully to prove the ingredients of the charges preferred against the defendants as expected under the law.
The founder of Raypower and AIT has now come out to say that he is not interested in being the national chairman of the PDP because "I am just regaining my sanity from the mental torture and the pain I went through in the hands of the APC-led federal government.
"I think that there must be a time to prepare properly and get yourself ready for the challenges ahead. So, for those reasons, I am not interested in the chairmanship of the party," he said in an interview with Daily Trust.
Dokpesi however affirmed that "there are quite a lot of capable hands who can provide that leadership," adding that, "I believe for a change that the leadership of the party should move to the south-west".