N874 million fraud: How Fidelity Bank Staff cloned ATM cards, stole money from American firm's account, others in 3 days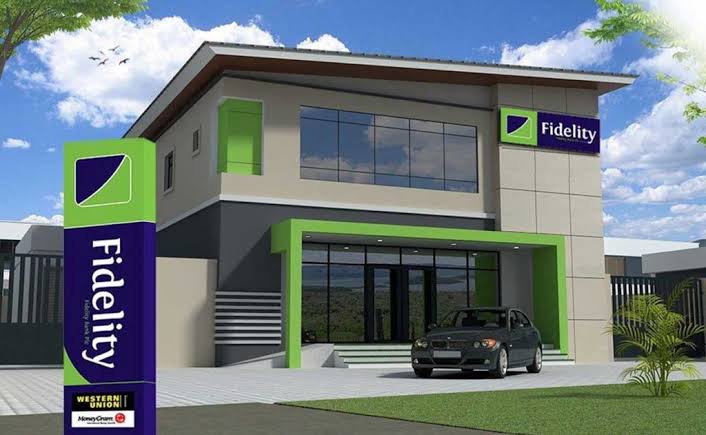 Fidelity Bank PLC has been hit with a multi-million naira fraud perpetuated by some of its own staff.
The scandal which is a subject of litigation between the bank and its staff at the Lagos High Court was first blown open after the members of staff hacked the Bank's database, cloned over 22 ATM cards and stole the sum of N874 million from five corporate accounts domiciled in the bank, within 3 days swoop.
When the case came up for hearing, the Head of investigations group of Internal Audit and Investigations Division of Fidelity Bank PLC, one Onovae Oghenovo, told the court that the five corporate accounts which the said sum was withdrawn belongs to the American International Insurance Company Limited (AIICO), Interswitch, OVH Energy Marketing Ltd, Fidelity bank sinking fund account and FSL Securities LTD.
Testifying further in Court, head of Investigations Group of Internal Audit and Investigations Department revealed that four of their staff members, identified as Abisola Ahmed, Olusegun Babasola, Uchechukwu Uma and Jude Alphaeus, fraudulently primed and linked ATM debits cards to the corporate accounts and then made various ATM cash withdrawals from different ATM terminals, POS purchases, Bill payments as well as ATM fund transfers.
The fraud which is one out of many, this CAPITAL POST learnt has left the Nneka Onyali-Ikpe led management team devastated and are currently working on in-house mechanism to avert such occurrences in future.
The prosecution Counsel Nnaemeka Omewa of the Economic and Financial Crimes Commission (EFCC) told the Court that the four suspects currently facing criminal trial, be docked and charged alongside one Adeowale Jeff Johnson (a businessman) on a 2-count charge of conspiracy and stealing.
The EFCC Prosecuting Counsel told the Court that between July 12, 2019 and July 15, 2019, the sum of N874m was fraudulently withdrawn from five accounts in Fidelity bank by the suspects, citing breaches of Sections 278(1)(2) & 285(1) and 9(b) of the Criminal law of Lagos State, 2011.
In his testimony, the banker stressed: "I know the first, second, third and fourth defendants in the dock, except the fifth one (referring to Johnson). The four defendants were employees of Fidelity bank and they all worked in the Virtual banking Unit.
"Sometime in July, 2019, Babasola, who was in the virtual department, fraudulently accessed the victims accounts. When he was queried, he claimed he wasn't the one that viewed the accounts. But we later found out that his private token was opened on his mobile phone.
"More so virtual bank doesn't interface directly with customers but rely on request from the call center unit.
"Babasola viewed the accounts from his mobile phone and soft tokens were generated to access the 5 victims accounts.
"On July 11, Ahmed also viewed same five accounts. And upon query, he claimed he responded to a customer's request. But upon enquiry, we discovered that no request was made.
"Also Uchechukwu viewed the account of FSL Securities LTD between 10th and 13th of July. My Lord, prior to July 11, none of the victims' accounts had ATM cards. Again, between 12th till 15th of July, Uchechukwu and Jude's profile were also used to enhance withdrawal limits of ATM cards. For example, an ATM card limit that has N150,000 was enhanced to N150 million".
When asked if he could recall the amounts that were withdrawn from each victim's account, the witness said: "The sum of N1.7m was withdrawn via cash from AIICO and N20 million was transfered to 3rd parties. Making it an estimated N22 million withdrawal.
"The sum of N115, 260,000 was withdrawn from Inter switch account. The cash sum of N61.8m was withdrawn from OVH Energy accounts, while N500, 000 was transfered to third party. Also, N9 million was transferred from Fidelity bank sinking fund account. While N6, 257,000 was withdrawn from FSL Securities account and used to pay bills, N281 million was withdrawn using ATM and N44 million withdrawn usiing POS.
"When the bank found out about this theft, we quickly reported to the EFCC".
The EFCC Counsel at this point tendered the petition written to the commission, dated July 16, in evidence.
The case was, however, adjourned till November 12 for continuation of trial.
Recall that Fidelity Bank was recently in the news when operatives of the Economic and Financial Crimes Commission (EFCC) arrested official of the bank over N200m fraud.
Four Fidelity Bank employees, alongside eleven accomplices, are currently facing criminal trial before a Lagos High Court for allegedly defrauding the bank to the tune of N200 million.
In the suit number FHC/10/10089c/19 the four Fidelity Bank staff identified as: Olusegun Babasola, Abisola Ahmed, Uchechukwu Uma and Jude Alphaeus, were charged alongside eleven others: Adeowale Jeff Johnson, Ogubiukwu Peace Chinenye, Olanrewaju Joseph, Alabi Adeola Abiodun, Umaru Hamsu, Olagbaju Oladayo, Afeez Mudashiru, Ayokanmi Oshagbami, Anyor Isaac Ushang, Bashir Olanrewaju and Lanre Yusuf.