NIGERIA AT 61, BAYELSA AT 25 : FRED OBUA – OGBIA FEDERAL LAWMAKER HARPS ON GREATER UNITY, EQUITY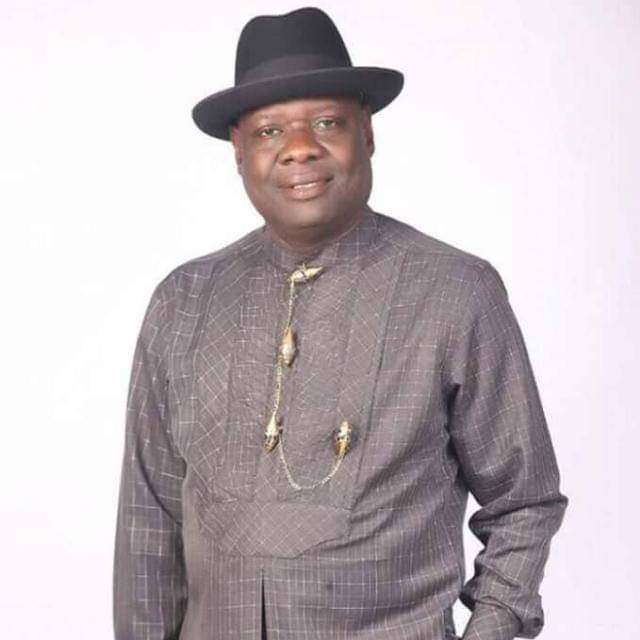 •••SAYS BAYELSA IS IN SAFE HANDS AND OGBIA FEDERAL CONSTITUENCY IS ON COURSE
Rt Hon Azibapu Fred Obua, Member representing Ogbia Federal Constituency in the House of Representatives of the Federal Republic of Nigeria and Deputy Chairman of the House Committee on Information and National Orientation has, onbehalf of his Family and Constituents of Ogbia Federal Constituency, in a Media Statement to commemorate the Nigeria at 61 and Bayelsa at 25 Anniversaries, felicitated with all Nigerians on the solemn occasion of the 61st Independence Anniversary of Nigeria and congratulated Bayelsans on the auspicious Milestone of the 25th State Creation anniversary of Bayelsa State.
Rt Hon Obua – a Fellow of the Nigerian Institute of Quantity Surveyors and Former Commissioner for Special Projects in Bayelsa State who called on Nigerians to use the occasion of this year's commemoration of Nationhood to exhibit greater Unity and engender visible Equity and Justice, hailed the resilience of the Citizens inspite of the daunting challenges; assuring that Nigeria shall rise again.
Rt Hon Obua who recalled the early days of the State creation and the attendant human and infrastructural deficits, remarked that Bayelsa State has recorded meaningful growth and development and the anniversary is worth celebrating.
The Ogbia Federal Lawmaker commended the past and present administrations of the State for the Developmental strides.
He post-humously appreciated Late Gen. Sanni Abacha, former Military Head of State and the State's Founding Fathers for the great roles.
Rt Hon Hon Obua expressed satisfaction with the Leadership style of Sen. Douye Diri, Governor of Bayelsa State and lauded the miracle Governor who is one of the State's Founding Fathers for justifying the creation of Bayelsa State by stabilizing the Bayelsa Polity, rejuvenating the State's economy, strengthening the State's Security Architecture, infrastructural reconstruction of the State, etc
While reiterating that Bayelsa State is in safe Hands with Sen. Diri as Governor, Rt Hon Azibapu Fred Obua underscored his commitment to continually present Bills, raise Motions, present Petitions, carry out oversight functions, distribute Empowerment Packages and share Prosperity to Ogbia Federal Constituents, adding that the Ogbia Federal Constituency is on course.
Rt Hon Obua while wishing Nigerians and Bayelsans happy 61st and 25th Anniversaries, respectively, recommitted himself to the service of his People, thanking them for their abiding loyalty and continuous support.