TEAM OBUA CONGRATULATES PRINCIPAL AND OGBIA FEDERAL LAWMAKER, AZIBAPU FRED OBUA, AS HE CLOCKS 61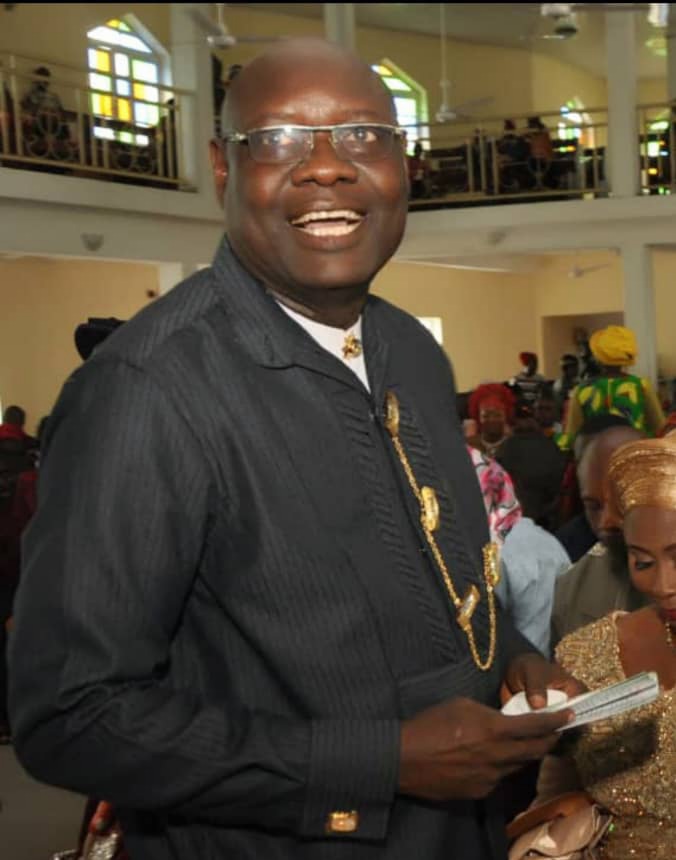 The Constituents of Ogbia Federal Constituency, Supporters, Followers, Believers, Admirers, Well-wishers, Staffers, Beneficiaries and Associates of Rt Hon Azibapu Fred Obua, otherwise known as TEAM OBUA, heartily felicitates with the worthy Principal and impressive Representative, Rt Hon Azibapu Fred Obua ( FNIQS), Member representing Ogbia Federal Constituency in the House of Representatives and Deputy Chairman House Committee on Information and National Orientation on the momentous occasion of his 61st Birthday, this 10th October, 2021.
Team Obua and the Ogbia Constituents are particularly pleased and happy to be associated with Rt Hon Obua's remarkable record of passionate Service and satisfactory representation of the Ogbia People in the House of Representatives of the Federal Republic of Nigeria in the last Twenty Seven Months or thereabout: from presentation of Bills for the Establishment of the Oloibiri Oil Museum/Research Centre and establishment of Federal College of Education, Elebele which are in advanced stages to the raising of several Motions and Petitions for the infrastructural development in Ogbia Federal Constituency on the Floor of the House to the training and distribution of empowerment packages such as Computers, Educational/Instructional Matetials, Motorcycles, Refrigerators, Power Generating Sets, Sewing and Grinding Machines, Hair dressing / Barbing and Make-up Kits to Thousands of Constituents to the effective discharge of oversight Functions and construction of Classrooms' Blocks as well as immense support to Sen. Douye Diri, Governor of Bayelsa State to attract shared prosperity to Ogbia Federal Constituency, amongst others.
This day provides an ample opportunity to state that the Federal Constituency and the Peoples Democratic Party holds the former Director in the State/Federal Civil Service and erstwhile Cabinet Commissioner of Special Projects, Azibapu Fred Obua's outstanding achievements in high esteem.
Azibapu Fred Obua is a Movement, an Institution, an Iconic Quantity Surveyor and Federal Lawmaker as well as an idea which time has come.
Team Obua is enamored by Obua's midas touch in legislative service which has made him the cynosure of all Eyes and the reference point of efficient and effective representation.
Team Obua cherishes Obua's infectious humility, mien, regal carriage and Fatherly disposition and joins the generality of the Ogbia People to urge for continuous good works and felt representation.
Team Obua appreciates God Almighty for the gift of Azibapu Fred Obua and prays for continuous Blessings and more years of celebrations in great health and fulfilment to the Celebrant and his Lovely Family.
Happy Birthday Sir, our dear unassuming Achiever and polished Politician.