BREAKING: Buhari Meets US Secretary Of State Blinken In Aso Rock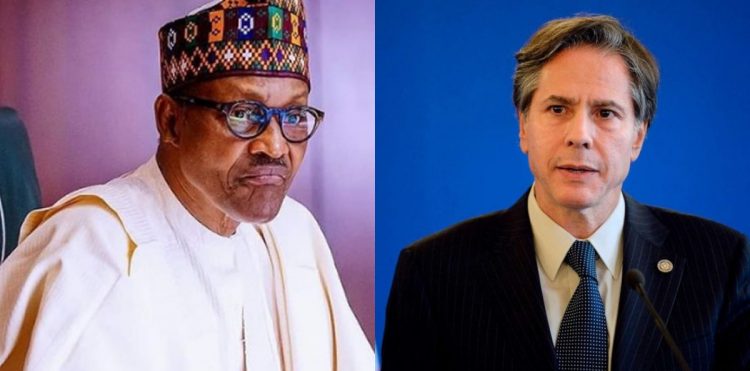 President Muhammdu Buhari is currently in a closed-door meeting with the United States Secretary of State, Anthony Blinken, at the Presidential Villa, Abuja.
TrackNews Online reports that Blinken landed at the Nnamdi Azikwe International Airport, Abuja, around 3:15pm and arrived at Aso Rock Villa around 3:47pm.
The US top diplomat was received at the forecourt by State Chief of Protocol (SCOP), Ambassador Lawal Kazaure, who led him to the President's office.
Some of the issues expected to be discussed are security, cooperation on global health security, expanding energy access and revitalizing democracy.
After the meeting with Buhari, Blinken will have a discussion with Vice President Yemi Osinbajo and both will sign some agreements between Nigeria and the US.
He will thereafter hold a joint press conference with Minister of Foreign Affairs, Geoffrey Onyeama, before departing Aso Rock.
Bliken is on a three-nation tour of Africa and had first visited Kenya where he met with President Uhuru Kenyatta and other government officials.
The Secretary of State is the highest-ranking US official to visit sub-Saharan Africa since President Joe Biden came into power in January.