Fashola Speaks On Camera He Discovered At Lekki Tollgate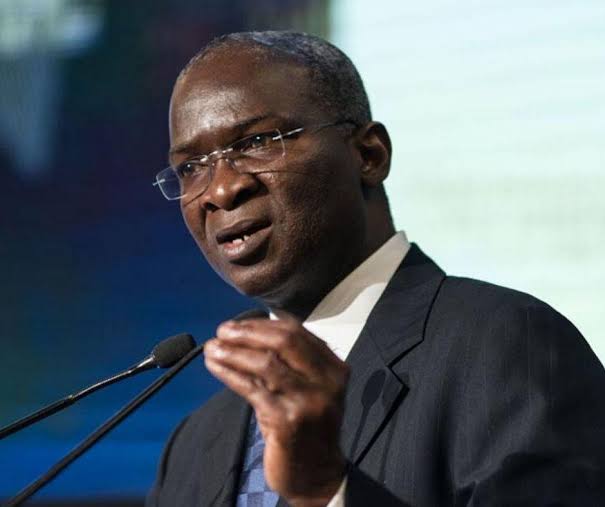 Nigeria's Minister for Works and Housing, Babatunde Fashola, has feigned ignorance to what was made of his discovery at the Lekki toll gate last year.
Tracknews Online recalls that following the Lekki tollgate alleged shooting on 20th of October 2020, the former governor of Lagos State and some government officials including southwest governors visited the scene where he (Fashola) claimed to have discovered a hidden camcorder.
The minister had asserted that the camcorder must have been planted by "some subversive elements".
Fashola's alleged discovery had stirred a barrage of reactions on social media as some citizens faulted the minister's claim, describing it as mere propaganda.
Fashola, while speaking on Arise TV on Sunday, a year plus after the #EndSARS protest and alleged killings of demonstrators, said he doesn't know what became of his discovery.
Tracknews Online understands that the minister said this while fielding questions from journalists on what happened to the camera he saw at the Lekki toll gate.
"You should not be asking me. You have the tapes showing that I handed it over to the government of Lagos, so you have all the recordings," Fashola said.
"I think your people were there. So don't ask me what happened to the camera. I don't know."