IGP, AGF, others on justice for murdered FAAN engineer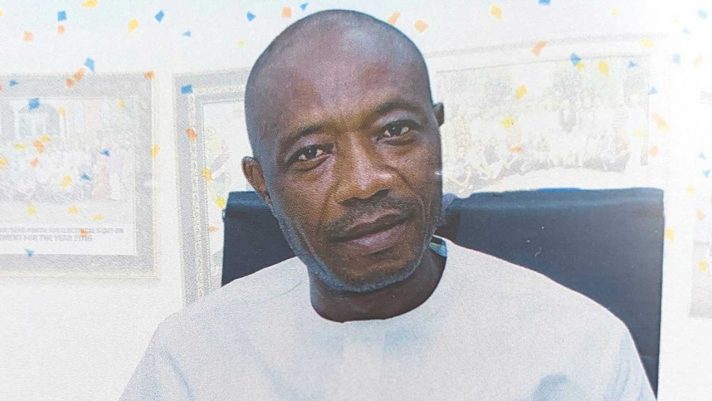 The elder brother to the assassinated head of Electrical Engineering Unit of Federal Airport Authority of Nigeria (FAAN), Alhaji Ibrahim Musa, has appealed to the Inspector General of Police (IGP), the Attorney General of the Federation (AGF) and heads of security agencies in the country to uncover, arrest and bring to justice the killers of his younger brother, Dr. Abdulrahma Musa.
Musa, an engineer, until his gruesome murder on Sunday, October 31 was the head of Electrical Engineering Unit of FAAN and a graduate of Electrical Engineering from Abubakar Tafawa Balewa University, Bauchi.
The late Musa, who worked round the clock almost every day to ensure constant power supply at the nation's airports, was on his way home (Agege area of Lagos) on Sunday, October 31 evening, when he was killed by suspected hired assassins.
Tracknews Online learnt that his murderers threw his corpse in a nearby canal in a bid to disguise his assassination as armed robbery or kidnap case.
But his elder brother, Ibrahim, a surveyor, explained that the lifeless body of his younger brother was discovered floating in the canal by the residents, who alerted the Police on Thursday, November 4.
He explained that the suspected assassins did not touch the official Toyota Hilux vehicle, in which the late engineer was driving home after work on Sunday evening as it was left on the road.
He said: "Right now, my entire family is mourning the tragic and gruesome murder of my beloved brother. We are preparing to fly his body to Abuja for onward journey to Okene, Kogi State to bury him.
"We cannot say much for now. My Brother had complained severally about his running battles in his office.
"This may be a clue. I, therefore, strongly and passionately appeal to the Inspector General of Police, Attorney General of the Federation and Heads of other security agencies not to leave any stone unturned in arresting and bringing to justice the perpetrators of this dastardly act.
"This heinous crime must not go unpunished. We trust that our Police and other law enforcement agencies are equal to the task. Surely the Almighty Allah that I serve will ensure the identities of the criminals are unveiled."
He also appealed to the media to help his family in demanding justice, so that this will serve as a deterrence to other murderous gangs stalking and trailing innocent Nigerians.