IYC PRESIDENT SURPRISED SCHOOL WITH DESKS, UNIFORMS AND OTHER EDUCATIONAL ITEMS.
The crown prince of Ijawnation and Commander-In-Chief of all Ijaw Youths, Dcn Comr. Peter Timothy Igbifa made another history by surprising a show in Ijaw village with school desk/seats, uniforms and other educational materials as a way of promoting education in Ijawnation.
The President of the most revered Ijaw Youth Council (IYC) Worldwide expressed pity and compassion with the condition of the school and decided in adding value to the educational system.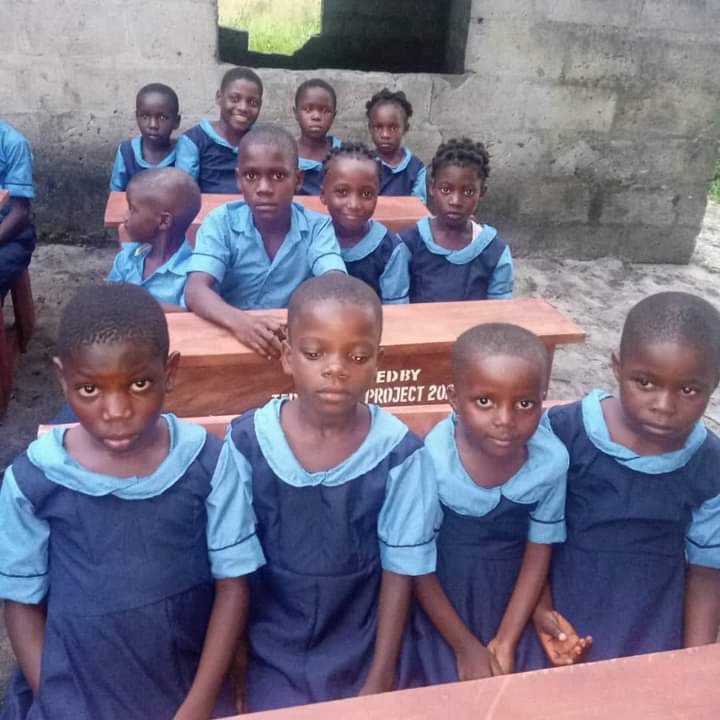 Dcn. Peter made the presentation quietly with the following few words "The future of Ijawnation lies in the hands of this younger generation, and if we fall to make positive impact on them, the blame will be apportioned to us".
"This is my little support for them, as I felt saber seeing their condition, I urged and encouraged their tutors to guide and educate them properly to be great leaders of Ijawnation tomorrow".