Jigawa Gov't Sacks 25 Local Government Council Secretaries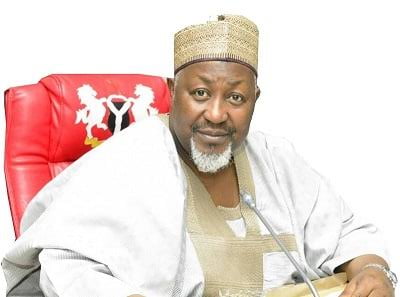 Governor Muhammad Badaru Abubakar-led government of Jigawa State has sacked 25 out of the 27 Local Government Council Secretaries in the state.
The dismissed appointees, TrackNews Online understands have been directed to with immediate effect hand over all official documents and all other materials to their respective Directors of Administration and General Services.
The Public Relations Officer, Ministry of Local Government, Alhaji Najib Umar, made this known to a press in Dutse, the state capital on Wednesday.
Umar said: "Jigawa State Government is hereby announcing the relief of the appointments of all the 27 Local Governments Secretaries, except those of Sule Tankarkar and Buji Local Government Areas (LGAs).
"The affected officers are directed to hand over all official documents and other materials and items to their respective Directors of Administration and General Services (DAGS) with immediate effect," the statement noted.
While commending the sacked appointees for contributing their quota to the development of the LGAs they served, Governor Badaru wished them success in their future endeavours.
In another news, it was reported that 162 illegal migrants who left Nigeria to go to Europe have decided to return home.
These illegal migrants voluntarily chose to return to Nigeria. The return was made possible thanks to the cooperation between the Nigerian government and the International Organization for Migration IOM.
98 women, 24 children and 12 infants have therefore chosen to abandon their crossing to Europe via the Mediterranean Sea, some of them due to health problems, TrackNews Online reports.
According to a report by the Nigerian National Emergency Management Agency, nearly 22,000 Nigerian irregular migrants have voluntarily returned from Libya since 2017 with the help of United Nations voluntary repatriation programs.