Marafa Speaks On Dumping APC For PDP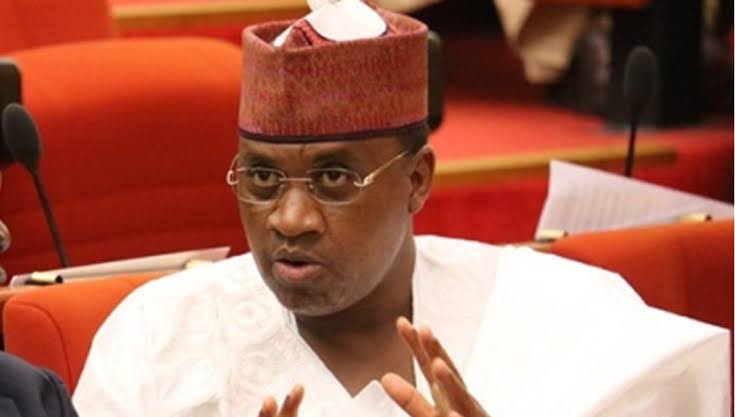 The former lawmaker representing Zamfara Central senatorial district, Kabiru Garba Marafa, has dispelled reports that he is planning to dump the All Progressives Congress for the Peoples Democratic Party.
There had been reports that the former Governor of the state, Abdulaziz Yari, and Marafa are finalizing plans to join the PDP following a meeting with a former Senate President, Bukola Saraki.
Yari and Marafa were seen alighting from a private jet along with Saraki at the Nnamdi Azikwe International Airport in Abuja for an urgent PDP caucus meeting at the party's national headquarters.
It was learned that the three politicians laughed heartedly and chatted easily, as they walked out of the airport to their waiting cars.
Marafa, however, on Saturday described the reports as "wishful thinking of minions" after conducting a parallel state congress of the party in the state.
He said, "Emir no dey go transfer."
"This is the wishful thinking of the minions parading themselves as the new owners of APC today. We are senior engineers and architects in the project team that designed, built and maintained APC from the beginning to date.
"We are not going to leave the complex in the hands of those who were labourers, masons, plumbers and carpenters in the design and construction days, no way! We are not going anywhere."