Nigeria's Police Boss, Baba Gives Update On Invasion Of Supreme Court Justice, Odili's Residence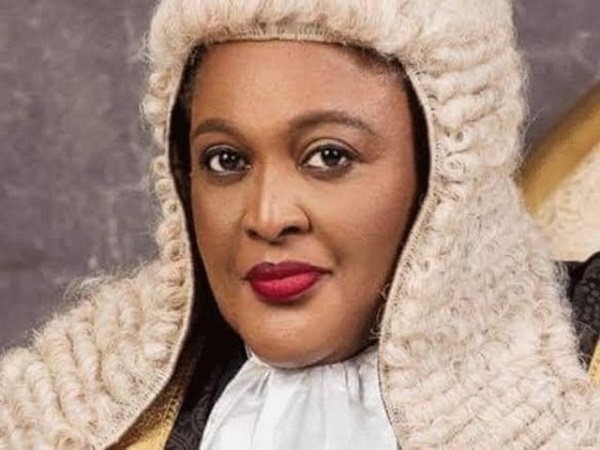 A search warrant earlier issued by the Abuja Magistrate court was granted to the Joint Panel Recovery unit of the Federal Ministry of Justice to search the home of Mary Odili
The Inspector-General of Police, Usman Alkali Baba says the security operatives who invaded the residence of Supreme Court Justice Mary Odili have been arrested.
Usman made this known while speaking at a two-day capacity building workshop for security operatives in Lagos and Ogun states organised by the Assistant Inspector General (AIG) Zone 2, held at Victoria Island, Lagos.
He said, "I have taken my time not to speak quickly on this issue to ensure that when I speak, I am able to give Nigerians information on what transpired or what has been done.
"To the best of my knowledge, we have been able to arrest the perpetrators and we are investigating the circumstances surrounding the invasion or siege on the judge's residence."
SaharaReporters had reported on Friday that the residence was invaded by security operatives; however, both the Federal Ministry of Justice and the Economic Financial Crime Commission have denied involvement in the raid.
The justice is the wife of Peter Odili, a former governor of Rivers State, who recently won in court against the Nigerian Immigration Service after the court ordered that his passport seized by the immigration service should be returned to him.
A search warrant earlier issued by the Abuja Magistrate court was granted to the Joint Panel Recovery unit of the Federal Ministry of Justice to search the home of Mary Odili, the second most senior jurist of the apex court, after the Chief Justice of Nigeria, Justice Tanko Muhammad.
Withdrawing the search warrant, Magistrate Emmanuel Iyanna said he was deceived to do so through misrepresentation of facts by two affidavits that were deposed to by a self-acclaimed whistle-blower, Aliyu Umar, and a senior police officer, Lawrence Ajodo, who led the invasion.