OML59 Gas Leakage/ INC Calls On Shelf, Govt and other Relevant Authorities For Immediate Action to AVERT Looming Disaster.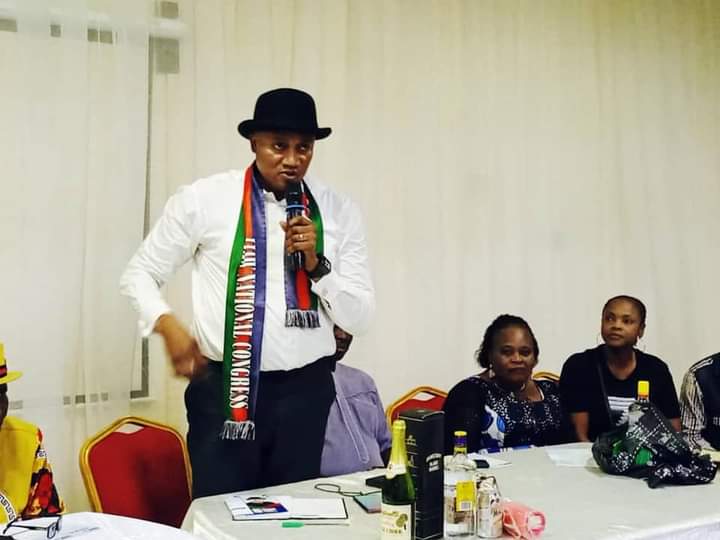 The Ijaw National Congress INC Central Zone has called on the National Oil Spill Detection and Response Agency (NOSDRA) and the National Emergency Management Agency (NEMA) to immediately investigate the gas leakage in Sangana Community in Brass local Government Area of Bayelsa State operated by SHELF Oil and Gas drilling company Nigeria limited and take steps to quickly stop further spread of the gas beyond Sangana to other surrounding communities
The Chairman of the Ijaw National Congress Central Zone, Dr. Doodei Week made this known while reacting to an SOS letter from the Akassa Clan Leadership of the INC, in Ijaw House, Yenagoa. The entire area is said to be saturated with the dangerous gas which poses health risk to residents, and as well as causing harm to aquatic biota and the environment,
thus forcing most residents to flee.
The INC Central Zone Chairman further called on the Federal government, the National Emergency Management Agency and the Bayelsa State counterpart, SEMA, as well as other relevant public and private sector stakeholders to engage in swift response to mitigate the impending disaster and to stop further spill of poisonous gases to cause havoc to the peace loving people of Sangana and the environment.
Dr. Week also appealed to the residents of Sangana community to remain peaceful as the Ijaw National Congress will do everything within it's powers to ensure that the situation does not deteriorate