Osun Pensioners Protest Governor Oyetola Refusal To Pay Entitlements and Gratuities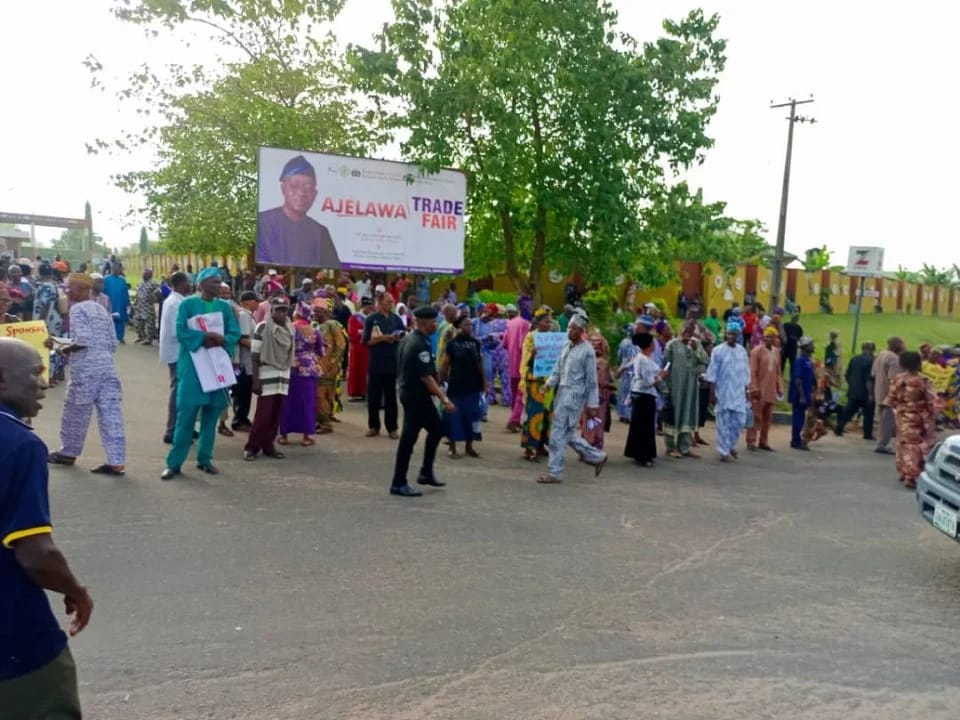 By Honesty Victor
Tracknews.ng gathered that at Around 11:30am Ex-civil servants of the state took to the streets of Osogbo to display their displeasure and discomfort metted on them by Governor Oyetola for refusing to pay their Pension thereby depriving them of their rights as Ex Civil Servants of the state.
The aged Protesters moved towards the state Secretariat to the state house of Assembly and other Government office in Osogbo
Osun State pensioners on Tuesday took to the streets to protest non-payment of entitlements.
The aggrieved pensioners stormed the Ogun State Government Secretariat at Abere, holding placards that displayed their agitations.
www.tracknews.ng sighted One of the placards which addressed the state Governor, Gboyega Oyetola, read, "Gov. Oyetola, Stop this lying and fake promises. Pay us our money."
The Protesters lamenting their ordeal in this trying times of Economy hardship decided they won't back out until the governor decide to pay their Pension and gratitude