Tracknews One-On-One interview with Moses Teibowei.
The Commissioner for works and infrastructure Bayelsa State, Honourable Moses Teibowei during this exciting interview, reeled out the success story of this very strategic ministry under the prosperity government.
In an interview with TrackNews correspondent Eduke Maudlyn in his office, on Tuesday 16th November 2021. Hon. Teibowei talked about the success of ministry for works and infrastructure under his watch especially on significant projects the ministry has executed so far and various ongoing ones.
Sir, despite criticisms from many quarters, it is obvious the Ministry of Works and Infrastructure under your stewardship has recorded enormous successes especially in the area of roads, but suffice to ask how the above are contributing directly or indirectly to achieving the set goals of the Ministry?
"On the assumption of office, I met a lot in this ministry, in the sense that several projects were awarded and this administration inherited quite a lot that were ongoing and some were stalled, while some had financial problems. When we came on board, we had to set our priorities right to ensure that projects that have started for which state resources have been expended are not abandoned, but carried on to a logical conclusion for the benefit of the people. That is actually the approach of execution of projects in this ministry. The governor himself is aware of the infrastructural deficit in the state and have given the mandate to this ministry that ongoing projects are completed, new projects initiated are executed".
Wide criticisms both within and outside the state instead of commendation, has greeted the ten completed internal roads, most of the critics question the rational behind the choice of concrete as against the use of asphalt, you may wish to informed and enlighten us the reasons for the above?
"People who do not have any idea, claim to know more than some of us that are occupying offices. When I came on board, the Governor's task to this office was that a minimum of 50 internal roads must be rehabilitated. Ironically, the 50 roads are all asphalt roads that failed. We decided to go beyond these roads to others too especially those in areas that have never seen either concrete or asphalt roads. So, while we try to upgrade the existing ones, we are also trying to open up other areas with roads and drainages. The issue of the use of concrete should not be the problem, we should rather emphasize the need for adequate supervision and I can assure you that we are placing so much premium on proper supervision because we are building roads that will stand the test of time".
Could our very proactive Honourable Commissioner highlight requirements and basic things that the Ministry look out for when awarding road contracts?
"The State Executive Council approved a total of 20 internal roads to be constructed, out of this number, 10 have been completed, 6 are still ongoing and 4 are yet to be awarded due to scarcity of funds, but will be awarded the moment there is availability of funds. The Prosperity Government does not want to award jobs without mobilizing contractors to move to sites to commence project execution immediately. We resolved to award contracts base on available resources".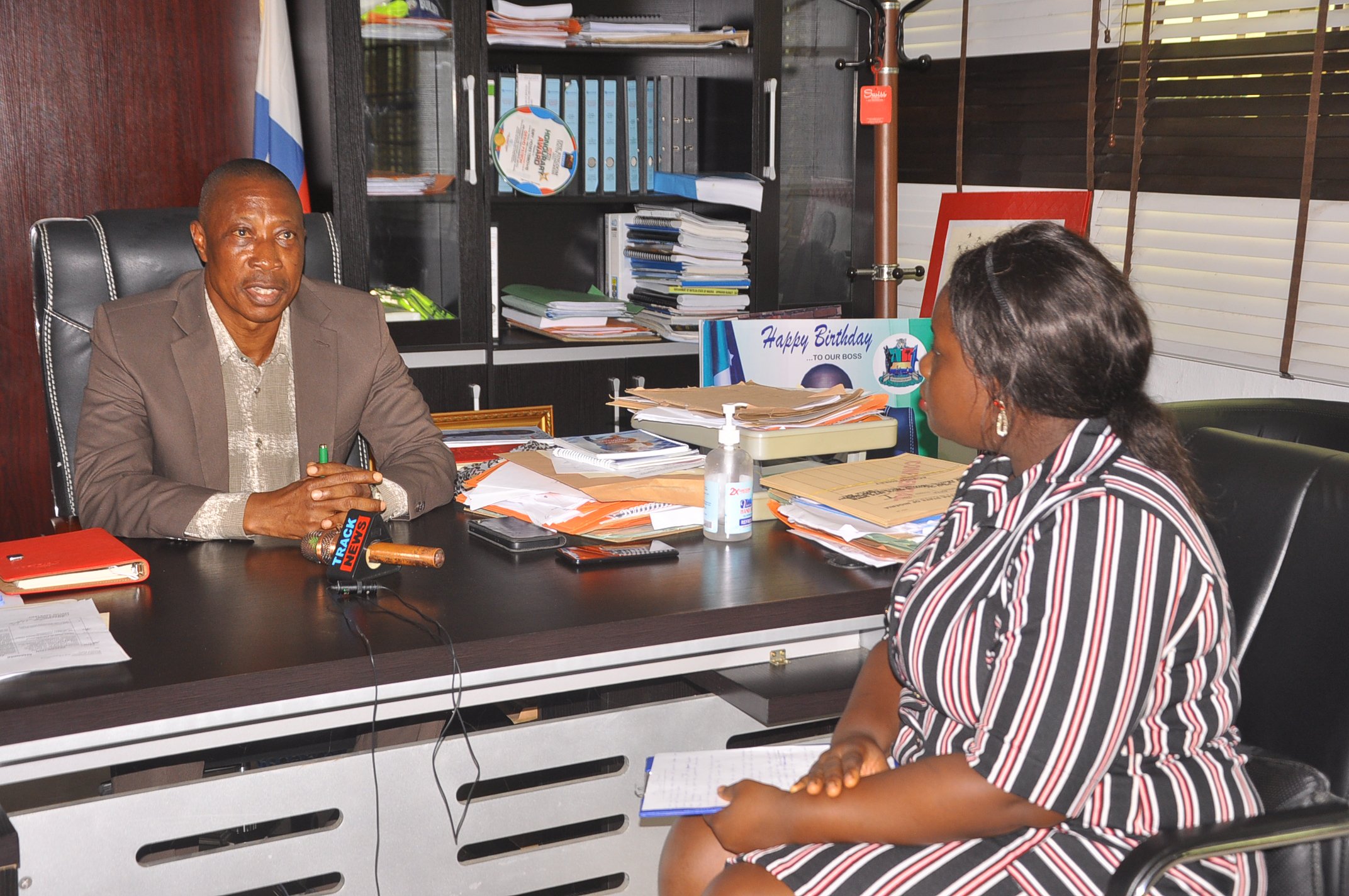 Are there plans in place for the maintenance of the completed projects?
"The works department handles the maintenance of roads. For projects in other ministries, they are not under this ministry. They have their own projects units, however, the staff of the unit are all domiciled in the ministry of works and infrastructure but transferred to different projects embarked upon by ministries to do supervisions. This is so because maintenance of public buildings and other infrastructure lies with ministry of works and infrastructure".
Are there other projects in the pipeline that are geared towards the improvement of other sectors?
"Every Ministry have their project units. What we do is, if they ask for support during a project, we support them. For instance, the Ministry of Education has made a request for Engineers, Quantity Surveyors and others for the numerous projects they wish to embark upon. We are synergising to ensure that we provide the necessary man-power to enable them succeed.
Why is your Ministry still awarding contracts on the Sagbama-Ekeremor Road amounting to Billions of Naira when the past government already celebrated its completion?
"For a road to be completed, you have to make sure the asphalt work is done. For the Sagbama-Ekeremo road, as we speak, it is still ongoing. The prosperity administration of Governor Douye Diri has embarked on 4 bridges on that road, under my supervision. Only recently, the State Executive Council approved a slight variation to one of the designs for the road. The restoration administration of Senator Henry Seriake Dickson did a great job of taking the road to Ekeremor but it is yet to be finished. It will probably take up to the end of next year before the road will be completed. The road is supposed to be a federal road but we cannot wait indefinitely for the federal government".
Governor Douye Diri promised the people of Southern Ijaw Local Government that in his four tenure as governor the Oporoma-Yenagoa road project will be delivered to Angiama community. How sure can this be?
"One of the resolution of this administration is matching action with words. The prosperity Governor has said it and we are working on it. One can now drive from Yenagoa to Aguwobiri. We strongly believe that by next year, Governor Douye Diri will be able to drive to Angiama to flag off the bridge across River Nun which is 640 metres in length. Before the end of his first tenure, we will be able to get to Oporoma".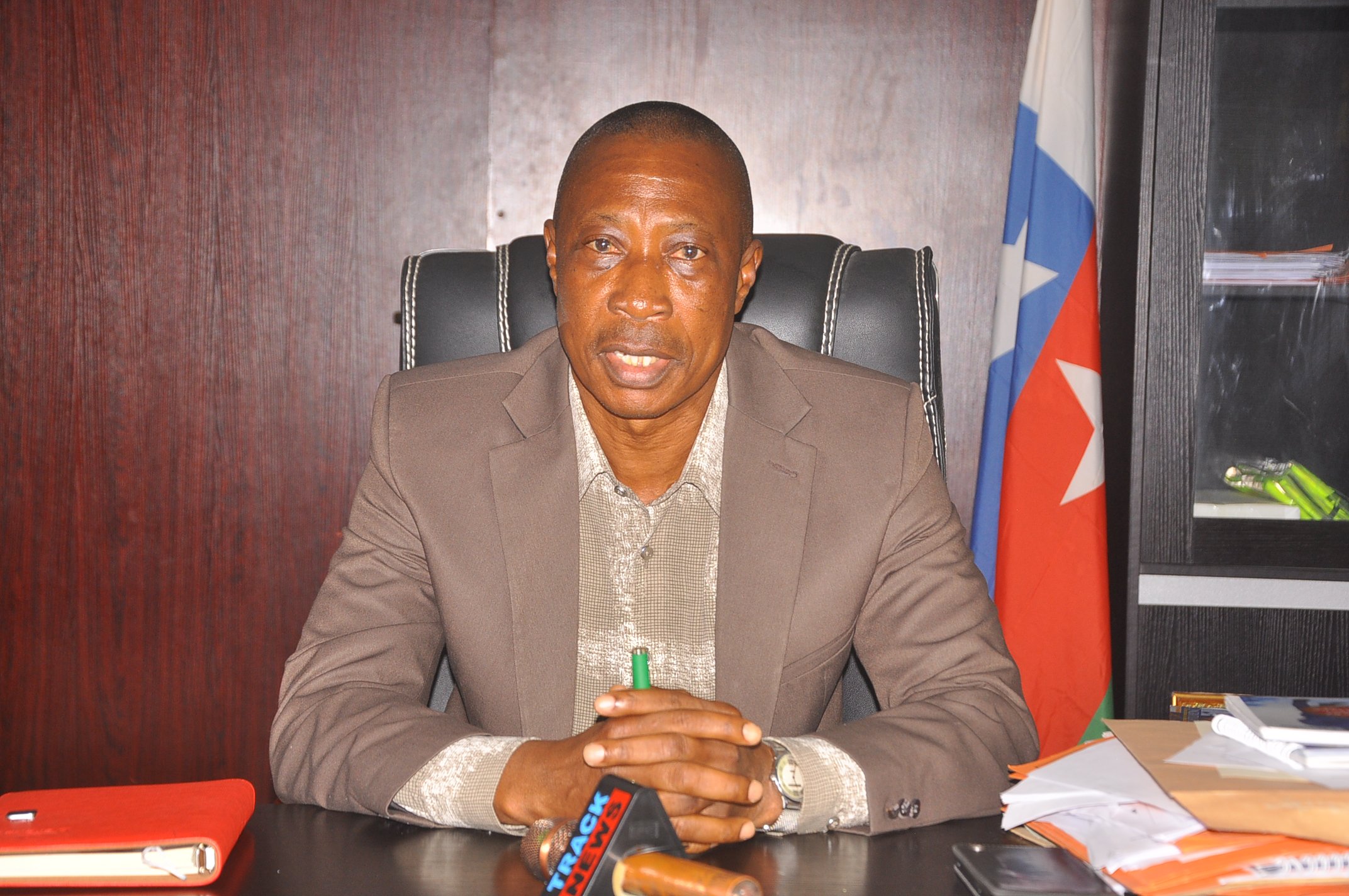 The Governor's 2022 Appropriation Bill sees your ministry being allocated 51 billion naira, do you think that will be enough to cover all the proposed projects in the Ministry?
"That is an emphatic and fundamental No. It will not be enough. However we will work with what is available and apportion resources prudently to areas necessary. You can not undertake everything at once, so the solution will be to use the resources available prudently and to areas of need that will benefit the people".
What is your last word to the people of Bayelsa?
"I would like them to have faith in the prosperity government. Gov. Diri is a man that does not talk too much. Bayelsans should understand what he is doing. I want to say that he is ready to spread development amongst the 3 senatorial areas".