Yenagoa Shops & Business Owners Lives in Fear, They Are Robbed Simultaneously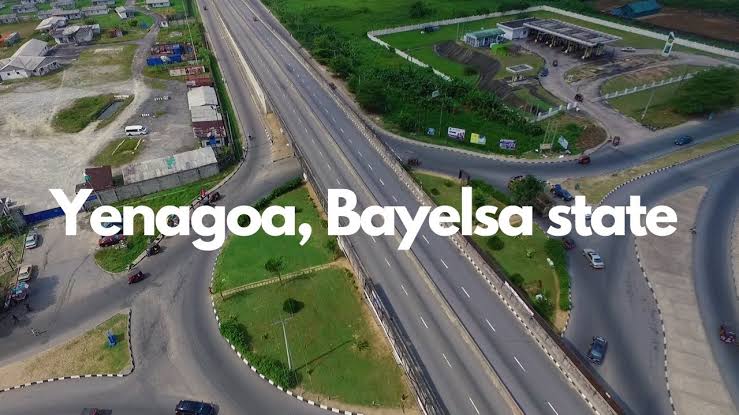 Yenagoa, The capital of Bayelsa state which is the smallest state in Nigeria in population index and one that has the least number of local government areas among states in Nigeria. Yenagoa prides itself with a population of over 2.6 million people (2019), it has a couple of markets from which residents and visitors can access a variety of commodities and with these figures and facts about Yenagoa should attract the interest of the government in terms of securing the lives and properties of the people in Yenagoa and Bayelsa state as a whole.
Tentatively, business in Yenagoa would relatively not be like the other populated cities and state capitals in the country because of its geographical size, the population of its in habitants and most importantly the business exchange among the investors and the consumers. Buying and selling concurrently thrives in Yenagoa among its 2.6 million in habitants and these facts should make the security architecture top notch in the state capital, but the reverse is the case here. Unlike other top populated cities and state capitals in Nigeria such as Lagos, Port-Harcourt, Benin-city to mention but a few. It is known that large and teeming population of a particular city determines that kind and nature of business and it luxury that would be introduced there.
Tracknews.ng Reporter, Honesty Victor gathered Yesterday 21st November at around 7:00pm late in the evening supermarkets in Yenagoa such as General supermarket others at opolo and imgbe areas of the state capital was looted by Armed robbers and the security personnel did little or nothing to apprehend or put a stop to the sad occurrence. Business owners now live in fear, lamenting the lack of security forces in the state capital and the government still hasn't done anything to curb this menace.
Yenagoa might have not attain the status of other top and well known cities or state capitals in Nigeria and this should be a major reason why it should be properly secured unlike other populated cities that we have more robbery cases and the likes, Yenagoa square miles could be known by all the inhabitants of the state capital and it this is the case security should be a watchword. To Put a stop these sad occurrence, The government should charge the security officials to discharge their duties in protecting the lives and properties in Yenagoa.