'Your Love Continues To Transcend' – Bianca Celebrates 27th Anniversary With Late Husband, Ojukwu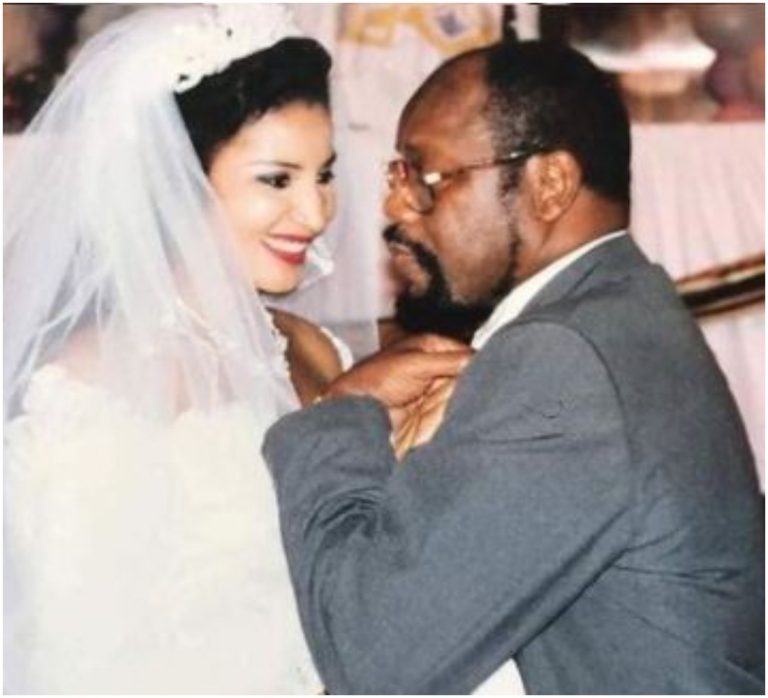 The wife of the late Biafran leader, Bianca Ojukwu, has penned down a heartfelt tribute to her late husband, Odumegwu Chukwuemeka Ojukwu, as she celebrates their 27th wedding Anniversary today, 12th November 2021.
Taking to her verified Facebook platform, Bianca shared loved-up photos of their church wedding, recalling their time together while he was still alive.
She wrote; "A BEAUTIFUL ANNIVERSARY! (12 NOVEMBER 1994)
Nnam ukwu, Dike di ora mma !, Though Sunward you climbed, to touch the face of God;
Your love continues to transcend time and space;
It reaches me from the stars; I feel it from the Heavens,
Nothing is past, Nothing is lost
One brief moment, and it will be as it was before,
How we shall laugh at the pain of parting when we meet again!
HAPPY ANNIVERSARY, My Dearest!"
Meanwhile, Bianca Ojukwu, has commended the people of Anambra State for voting for the governorship candidate of the All Progressives Grand Alliance, Charles Soludo.
Bianca in her reaction on Wednesday said Soludo's victory has brought back hope into a political heritage that was slowly inching towards an eclipse.
She further stated that the victory of the former Governor of the Central Bank of Nigeria has given APGA the chance to live another day as a party, after almost 16 years of governance in the state.