Faces of Foreigners Caught with Drugs in December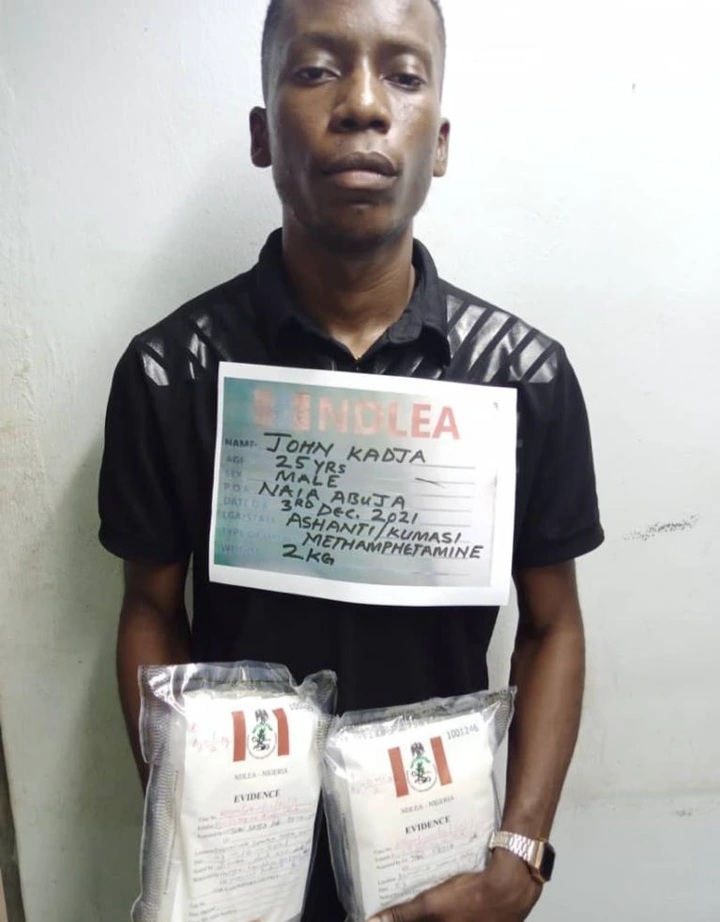 The last quarter of the year witnessed a number of non-Nigerians intercepted with various types of controlled drugs and illicit substances. The arrested traffickers included Thai nationals, Colombians and other Africans. The latest arrest was of a 25-year-old Ghanaian, John Kadja, whose father is from Kumasi, Ashanti region of Ghana and mother from Nsukka. Kadja was arrested on December 3, 2021, with 2 kilograms of Methamphetamine during an outward clearance of Qatar Airways from Abuja to Doha at the departure screening area of Nnamdi Azikiwe International Airport, Abuja. The suspect who claimed that he was travelling to Doha to work as a labourer concealed the illicit drug in the false bottom of his luggage.
Other non-Nigerians caught in the net of NDLEA included 17-year-old Abdulkarim Shiabu and 23-year-old Lawal Saidu, both from The Republic of Niger. Both were arrested in Delta State during a raid by officers and men of Delta State's NDLEA command on December 10. The pair were arrested with different quantities of Cocaine, Heroin, Methamphetamine, Tramadol and Cannabis.