Israel ready to intervene in Nigeria's security challenges: Envoy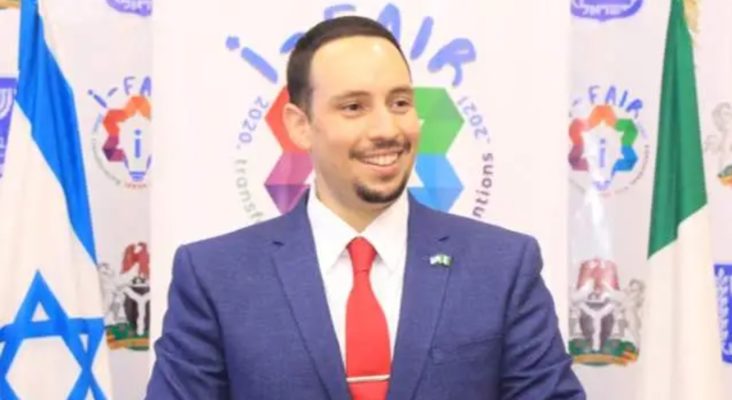 Mr Yotam on Wednesday said his country plans to assist Nigeria in tackling its security challenges.
Yotam Kreiman, Charge d' Affairs of Israel and acting Ambassador of Israel to Nigeria, says his country is familiar with the security challenges rocking Nigeria.
Mr Yotam on Wednesday therefore said his country plans to assist Nigeria in tackling its security challenges.
"The challenges that we have with security in Israel and the challenges with security in Nigeria are very similar," the envoy said in an interview. "We are aware of these difficulties and challenges, and we are looking for new ways to overcome those challenges together, every day."
He spoke against the backdrop of the historic agreement on defense cooperation between Israel Defense Minister, Benny Gantz, and his Moroccan counterpart, Abdellatif Loudiyi, in Rabat on November 25, 2021.
The ambassador said his country had also made investments in Nigeria's education because they "believe that education is the first step in building the future of a country and that is why Israel built an e-learning computer centre to support the education sector in Nigeria."
"Because, this is where it begins, this is where security begins; this is where the future generation of Nigerian politicians and Nigerian diplomats begins," he emphasised.
"This is where we start to build a better future for the benefit of the people of both countries; the challenges of security still exist, but we do believe that together we can overcome them.
"There are measures taking place right now, there are agreements that have been signed right now, we will see the wonderful results of better security, in the very near future."
Messrs Gantz and Loudiyi had earlier signed a memorandum of understanding to formalise security cooperation between Morocco and Israel after the Abraham Accords, towards security cooperation, intelligence sharing, and future arms sales.
(NAN)