We Don't Need President Buhari As Petroleum Minister Anymore – Femi Falana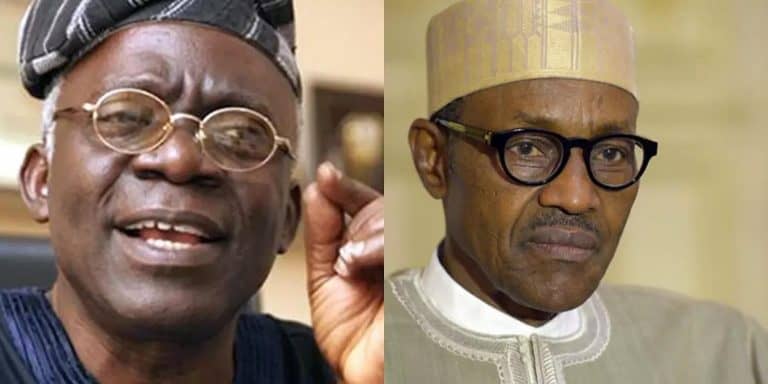 Human rights lawyer, Femi Falana (SAN) has called on President Muhammadu Buhari to appoint a substantive Minister of Petroleum Resources.
www.tracknews.ng reports that Buhari had in 2015 declared himself as the Minister of Petroleum, appointing a Minister of State for Petroleum to overseer the ministry on his behalf.
Speaking at on Wednesday at the TheCable Colloquium, Femi Falana said the ministry of petroleum needs an active head as it plays an important role in promoting economic advancement.
"He told Nigerians that I was a minister of petroleum resources before, and when I was a minister, we built three refineries. So when I come back to power, I will fix the refineries and build new ones," Falana said.
"But what have we seen for six, seven years?"
While insisting that it is important to get a full-fledged minister of petroleum, Falana noted that Buhari has been busy with other affairs of the state.
He said: "President Buhari made himself the minister of petroleum resources in 2015.
"He didn't go to the national assembly to be screened.
"He didn't go to the senate.
"He just declared I am the minister of petroleum resources.
"But the minister has not held a single meeting with officials of that ministry for 7 years because he has been busy with the affairs of the state, national and international affairs and has been taking care of his own life.
"We, therefore, need a new minister because that sector is very vital for the economy — a full-fledged minister of petroleum resources to man that key ministry in the overall interest of our country."