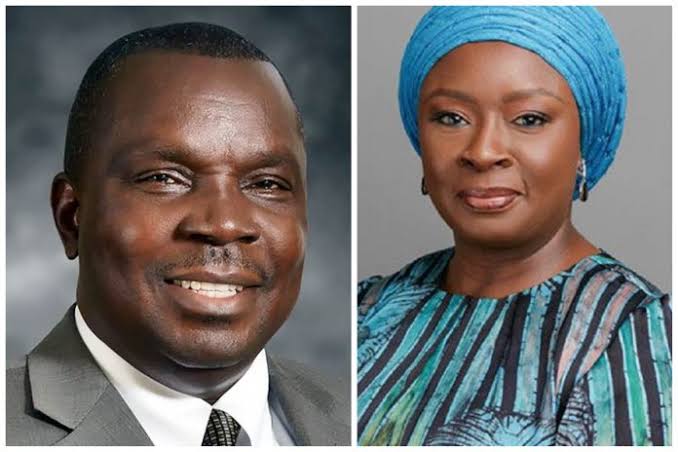 Both have, no doubt, paid their dues in the oil and gas industry. When the story of Nigeria's cash cow industry eventually gets written, both names will definitely be mentioned. Unfortunately this is where the similarity ends.
One would have expected that having given their time, resources and expertise in building the two organisations where they both plied their trade, recognition and reward for their efforts would be inevitable. While that has been the case with one, it hasn't quite been the case with the other. In an apparent end of the year gesture, Ronke Sokefun returned to OANDO Plc, many years after she left, as a non executive director. But Austin Avuru on the other hand earned himself a sack, as a non executive director of the board of SEPLAT, a company he co-founded and served as the pioneer CEO.
For a man, who is regarded as a thorough professional in the industry, this isn't quite the kind of ending the highly cerebral Avuru envisaged for himself, certainly not from a company he gave his blood, sweat and took public in a historic dual listing on the London and Nigerian Stock Exchanges. Seplat is the only African exploration and production company to be listed on the main board of the London Stock Exchange.
The reason for Avuru's sack, which he has described as mischievous with a calculated attempt to malign his reputation, is what they purportedly claim to be a breach of the company's corporate governance policies and his fiduciary duties. Although Avuru through his lawyers have advised the public to disregard the sack, one cannot deny the the alleged obvious link between his sack and the scandals that have been rocking SEPLAT these past few months.
The company's reputation has taken quite some damage as a result of the board chairman, Dr ABC Orjiakor's indiscretions. Orjiakor is indebted to the tune of $78 million dollars via his Sheba Petroleum Development Company Limited. This prompted some Nigerian banks to drag him to court and some of his business partners warned to give SEPLAT a wide berth. A French independent non-executive director of SEPLAT resigned his position as a result of this. Although he claimed to have resigned for personal reasons.
With Orjiakor forced to resign his position as chairman, following the embarrassment, coupled with Avuru's sack, there is no denying that this may just be an alleged purge to rid SEPLAT of the last vestiges of the duo that have come to symbolise SEPLAT.
What a way to get rid of a thoroughbred professional and vocal advocate of indigenous participation in the exploration and production sectors of the Nigerian oil industry. In fact, Avuru has in the past, come close to being appointed as the Group Managing Director of the NNPC, specifically during the tenure of the late President Umaru Yar'adua. With a career spanning over 30 decades, Avuru's career traverses NNPC as a youth corps member, Allied Energy (Nig.) Limited as the Exploration Coordinator, SEPLAT petroleum which he co founded with Orjiakor, among several others. In 2020, he stepped down as both co-founder and pioneer Managing Director of SEPLAT. Today, Delta State-born Avuru spends his time running Platform Petroleum Ltd, a company he founded in 2003 and later teamed up with Orjiakor to create SEPLAT.
Ronke, on the other hand, is a trained lawyer who joined OANDO in 2002 after a legal career that spanned 12 years with both Ighodalo and Associates, a company secretarial firm and the prestigious firm of Aluko and Oyebode where she left as a partner. While in Oando, Ronke rose through the ranks to become the Chief Legal Officer. In 2011, she left for public service in Ogun State and proceeded to serve as a commissioner under Senator Ibikunie Amosun's two-term administration as governor. In January 2019, she was appointed Chairman of the Board of Directors of the Nigeria Deposit Insurance Corporation where she still serves till date. A mother of one, Ronke used to be married to Gbenga Sokefun, the older brother to celebrity photographer, TY Bello. The marriage allegedly ended after Gbenga fell on bad times. Gbenga has however, now regained his groove.