Couples Should Avoid Sex During Prayer And Fasting – Pastor David Ibiyeomie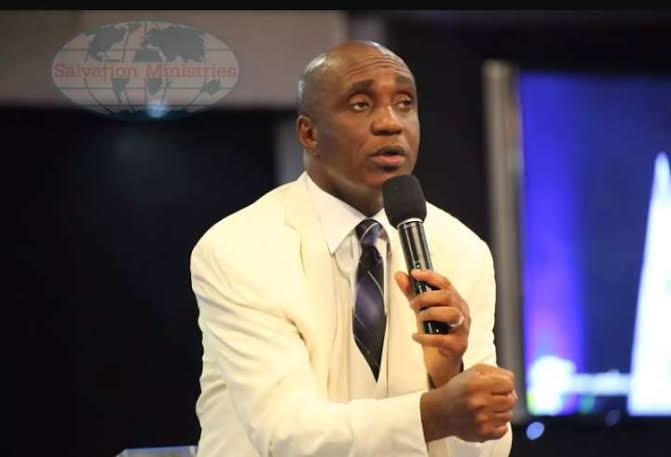 Pastor David Ibiyeomie spoke at Salvation Ministries Home of Success, 1st Service. He talk about Preparing To Be Great and he revealed that there is no impossibility in this Kingdom, your access to all-round possibility is a function of your spiritual preparation.
While talking about how they should prepare for fasting, he advised them to discipline themselves. He said that no man can pray and fast without self-discipline. "That is not the time for you to be talking too much, that is the time to discipline even your language," he said.
According to him, married people during fasting must avoid everything. "Yes, read your Bible it is there," he said. He said that some people will say that since they have broken the fast in the evening then they can break anything. "You are just turning everything upside down," he said during fasting, you know we read all manner of things, He advised husbands not to sleep with their wives during their 21 days of prayer and fasting and advised them not to break until the fasting is over.
According to him, because you break in the evening with food does not mean you break with the other food and start again. "The Bible says you should abstain for the reason of fasting, two of you will agree that this period is a no-go area for the purpose of fasting," he said. He advised them to have self-discipline because they will survive without sex for their 21 days of Prayer and fasting.
Finally, he said that the reason why many Christians compromise is that they don't prepare spiritually, so because they are not spiritually adequately prepared when a challenge comes they will give up.