Eguavoen Bars Pinnick From Holding Half Time Talks With Super Eagles Players Ahead Of Tunisia Game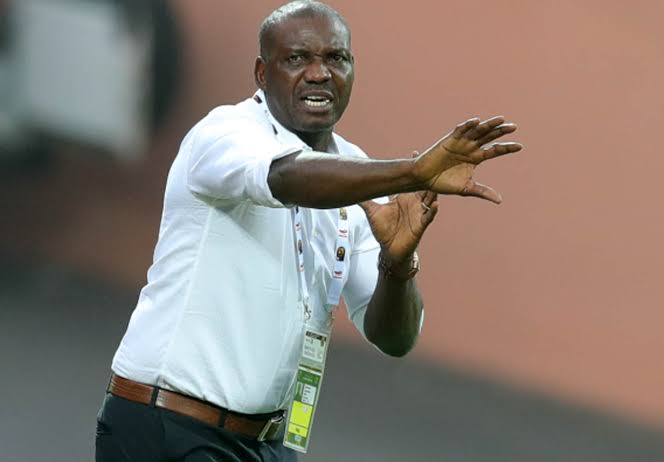 The coach of the senior national team Austine Eguavoen says the president of the Nigeria Football Federation (NFF) Amaju Pinnick will no longer talk to players of the team during the half time break.
Pinnick had half time talks with the players in the 1-0 win over Egypt and also had same with the players during the 3-1 win over Sudan but not in their third and final game against Guinea-Bissau.
Ahead of tomorrow's game against Tunisia in the round of 16, Eguavoen was asked if the timing of the speech by the NFF president is appropriate considering that's when he has time to correct lapses noticed in the first half.
He said Pinnick only visisted the dressing room during the half time break of their game against Egypt which isn't entirely true as the official NFF handle on Instagram had video of the coach addressing the players during the break against Sudan.
Eguavoen however said tomorrow's game , he isn't sure the same thing will happen. "We talked about timing and I am still talking about that. First game against Egypt was the only time when the NFF President and the Air Peace President came to see the team and it was 5 minutes. In the second and third games no one came to see the team. I don't think this will happen tomorrow