Eguavoen Bows To Pressure From Okocha, Plays Iwobi As Number 10 In Training Ahead Of Tunisia Game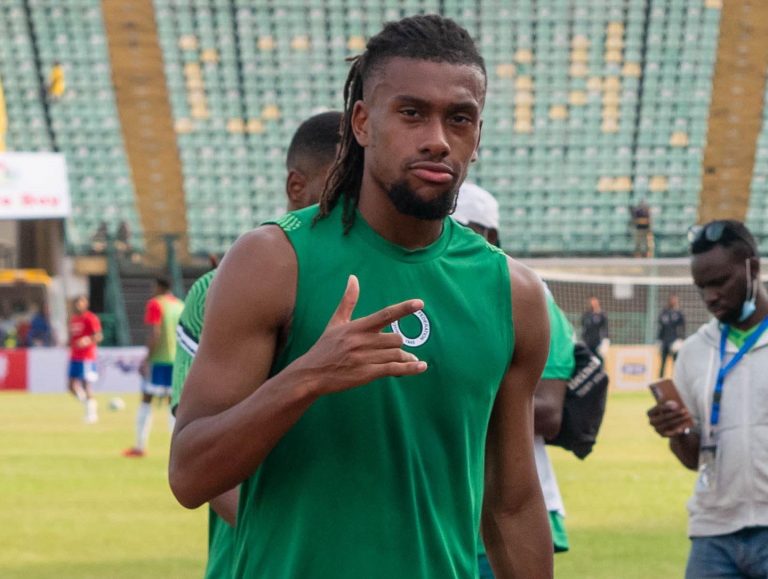 The senior national team of Nigeria have rounded up preparations for their round of 16 game against Tunisia at the ongoing Africa Cup of Nations in Cameroon, OwnGoalNigeria.com reports.
Coach of the Nigerian team Austin Eguavoen had the players in a one hour plus training session where drills were perfected ahead of tomorrow's game with all players in attendance.
One thing we noticed in during the preparation for the game was the lining up of Alex Iwobi in the number ten role as said by his uncle Austine Okocha after the game against Guinea-Bissau.
Okocha opined that the Everton man did a lot better when he played in the role in the final ten minute of the 2-0 win over Guinea-Bissau as opposed to how he started the game on the right side.
Iwobi also sounded in same line after the game and it appears it has now forced Eguavoen into handing him a chance in that role base on what the team did during today's training session as exclusively gathered by this portal.
However it's still unclear if he will start tomorrow's game as the coach is yet to decide on his starting lineup for the game which will be played at 8pm Nigerian time.