I told Buhari I am taking over from him: Tinubu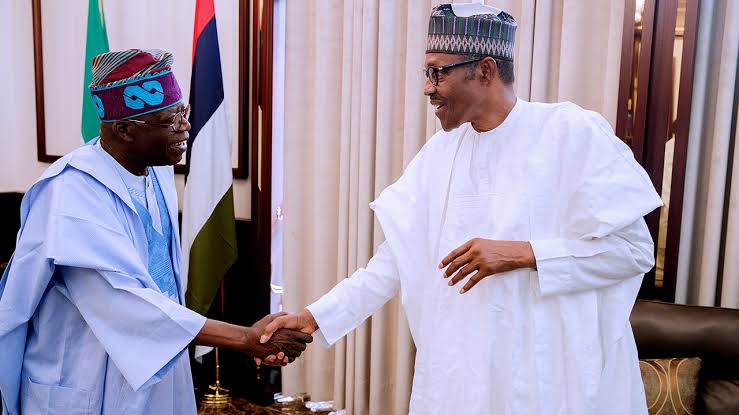 In his ambition to be president, Mr Tinubu is banking on his achievements while he was governor of Lagos state.
Bola Tinubu, former Lagos governor and national leader of the All Progressives Congress, says he's informed President Muhammadu Buhari of his plan to go for the APC's presidential ticket.
Mr Tinubu made these comments Monday after meeting with Mr Buhari at the Presidential Villa.
He told journalists of his ambition to be president of Nigeria, chalking his ability to rule the country of over 200 million people to the achievements made while he was governor of Lagos state.
"I answer that with categorical yes. I've informed the President of my intention but I have not informed Nigerians yet. I'm still consulting. And I have no problem consulting. And I've noticed that a parameter of limitation to the extent of how many people will I consult," Mr Tinubu said.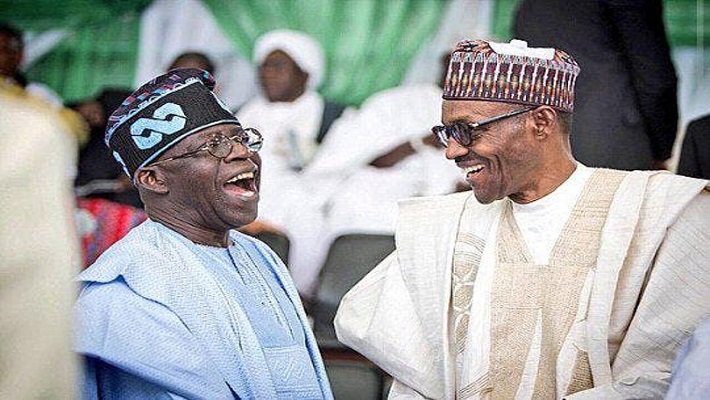 Bola Tinubu and Muhammadu Buhari
"You will soon hear, all you want to hear is the categorical declaration. You've gotten that truth from me that I have informed Mr. President of my ambition, I did not expect more answers than that," the former governor added.
These comments come after Mr Tinubu had earlier disclosed in December that he was keeping his decision to run for president in 2023 close to his chest to avoid distracting Mr Buhari.
Last year, Mr Tinubu had publicly denied setting up ahead of his 2023 run, but the intentions had been confirmed on multiple occasions.
www.tracknews.ng had reported how former Lagos governor Babatunde Fashola confirmed that Mr Tinubu would make his position on contesting for presidency in 2023 known by January.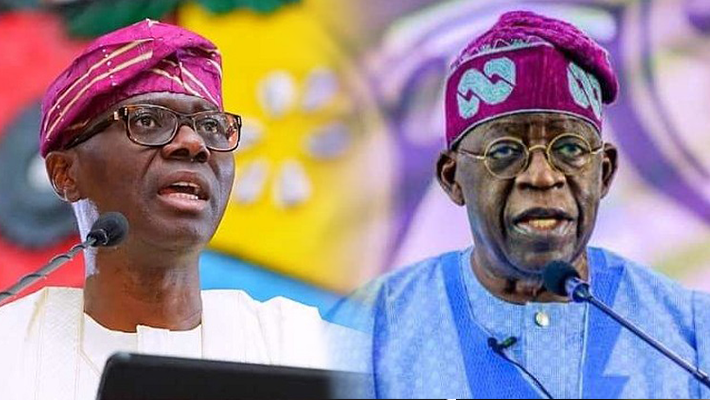 Lagos State governor, Babajide-Sanwo-Olu and Bola Ahmed Tinubu
www.tracknews.ng also reported the secret opening of Mr Tinubu's campaign office in Abuja and how Lagos state governor, Babajide Sanwo-Olu, had publicly canvassed for Mr Tinubu by launching a political group ahead of his presidential campaign.
Speculations continue to trail Mr Tinubu's political ambitions in light of his medical battles as well as allegations of corruption.
www.tracknews.ng had published a series of damning reports on Mr Tinubu's corrupt enrichment through the questionable Lagos tax infrastructure and Alpha Beta, siphoning billions of naira to shell companies.
In January 2021, Mr Tinubu was reported sick and hospitalised in Paris, France. Over the course of the year, he had been absent from official and party functions in the country for a while before leaving the country for the United Kingdom for a knee surgery.