Sanctions: Mali Fights Back, Gives Airlines 72 Hours to Use or Lose Landing Slots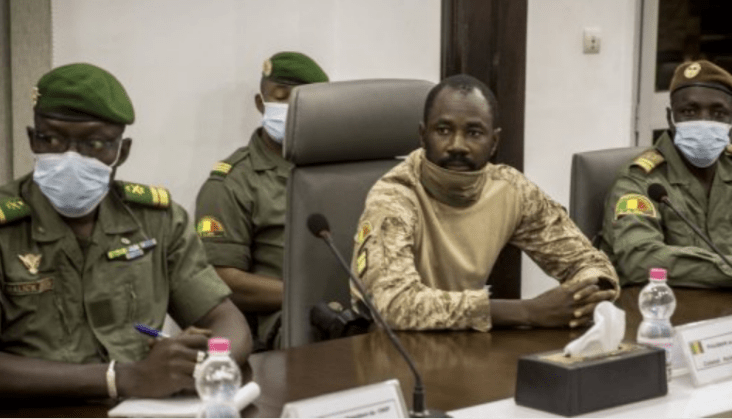 The Mali junta has issued an ultimatum to airlines operating in the country to use or lose their landing slots, a move that sets the stage for political tensions in the West African bloc.
The Economic Community of West African States (ECOWAS) had last week slammed economic sanctions and closed air and land borders with Mali after the junta, which took over power in a military coup that ousted former president Ibrahim Boubacar Keïta in 2020, sought to extend its stay in power by at least four years.
Colonel Assimi Goïta, a Malian military officer and the leader of the junta — the National Committee for the Salvation of the People, had promised a quick transition to civilian rule after the coup. The junta named a civilian president and prime minister with Goita as vice president to head the transition government. The duo were removed in another coup in 2021 and Goita became the interim President of Mali on 24 May 2021.
In an earlier deal with ECOWAS, the junta had agreed to an 18-month transition period, which would have led to a presidential election next month. After their initial decision, the leaders later changed their minds and cited security concerns, including militant uprisings, as a reason the elections did not proceed as planned.
ECOWAS responded by taking a hard line. There are 15 member states in the organization, which are divided into Zones A and B. Mali is in Zone A, along with Cape Verde, Gambia, Guinea, Guinea-Bissau, Liberia, Senegal, and Sierra Leone.
Following the sanctions, several airlines have already suspended flights to Bamako, Mali's capital, indefinitely. Air France, for instance, halted flights to the city. In addition, regional outfits including Air Cote d'Ivoire, Air Burkina Faso, and Air Senegal halted service.
The bloc's move has generated tensions in Mali. Thousands of Malians heeded Goita's call for massive protests against ECOWAS, rallying in the capital Bamako on Saturday.
Amidst the tension, Mali's Transportation Minister — Dembele Madina Sissoko — said yesterday that airlines performing services in the nation would have 72 hours from today to confirm to civil aviation authorities if they intended to continue operating.
"Beyond this time, their time slots will be attributed to other airlines in order to ensure a continuity of service," he said.
Clearly, tensions in the region have reached a critical level, precipitating a cascade of drastic measures. It will be a tough weekend for Mali's airlines as they weigh their options. The Mali market is important for several airlines, and passengers need decent connectivity to leave and enter the country. However, operators don't want to become involved in a political conflict in West Africa.