Stop Using Me To Fight A Journalist, Ogidi Warns Simbi Wabote, Apologizes To Ude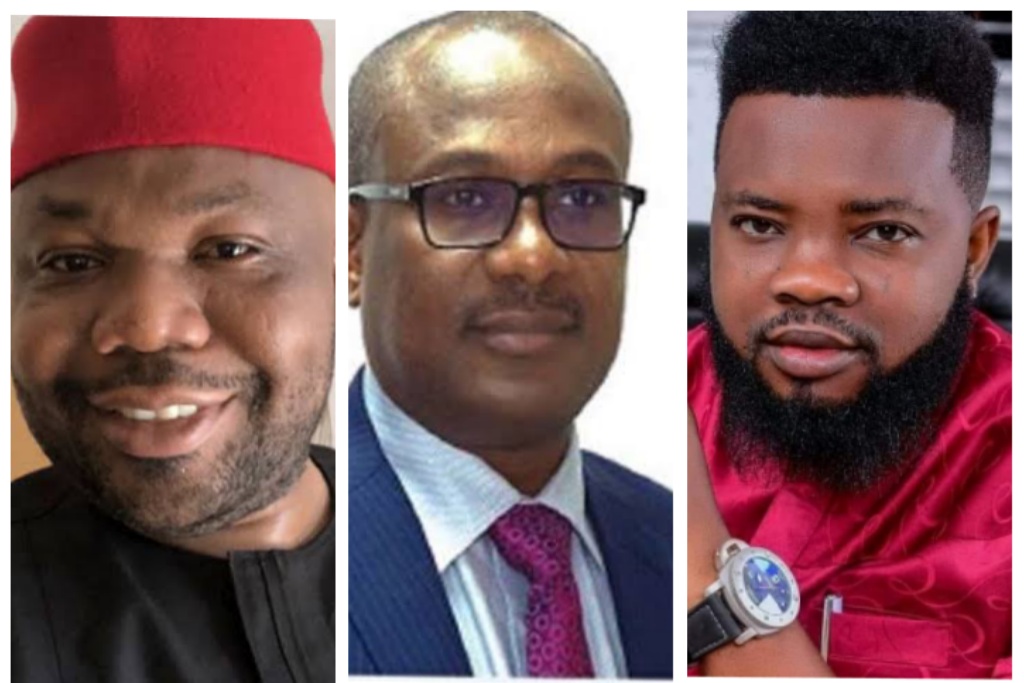 The chief executive officer and the managing Director of www.tracknews.ng Mr. Ogidi Ben Bara has berated the executive Secretary of Nigeria content development and monitoring board NCDMB Mr. Simbi Wabote to stay off him and his company www.tracknews.ng
Mr. Ogidi made the statement after obtaining a US court document where Mr. Simbi Wabote tendered a private conversation he had with Mr. Ogidi Ben Bara as defence stating that Mr. Jackson Ude the Editor-in-Chief of PointBlanknews.com and Chief Timi Frank that both is using Mr. Ogidi Ben and his media company www.tracknews.ng to blackmail and extort money from him and his agency.
In an open letter writing by the chief executive officer and the managing director of www.tracknews.ng Mr. Ogidi Ben Bara address to Mr. Jackson Ude and Chief Timi Frank reads.
My attention has been drawn to a U.S Court document from the U.S Eastern District Court, Pennsylvania, U.S, wherein one Mr. Simbi Wabote the executive Secretary, Nigerian Content Development Monitoring Board (NDMB) tendered my personal conversation with him to claim that you, Mr. Jackson Ude, the Editor-in-Chief of pointblankNews and Chief Timi Frank are both using me and my media company TrackNews to blackmail and extort money from him over news publications on Pointnlanknews.com. That is a complete lie.
I want to make it categorically clear that, I, Mr. Ogidi Ben Bara or any staff from TrackNews have never met you in person, never had any conversations with you either by text, voice calls or any form whatsoever. And that we also have never had any business relationship. And Chief Timi Frank has never asked or solicited from me any media support or help to report any negative news against Mr. Simbi Wabote.
Mr Wabote's attempt at using my personal conversations with him to enrich his case at the U.S Court, is at best a blackmail and an attempt to infringe on my professional integrity and score a cheap legal goal. I urge you and the Honorable Court to please disregard any communication between me and Mr. Wabote being tendered in Court. Mr. Wabote should please show to the Court that he is not corrupt in both the U.S and Nigerian Courts where corruption cases against him are pending.
For the records, I had a phone conversation and WhatsApp chats with Mr. Simbi Wabote on my personal relationship with him based on the fact that my company, www.tracknews.ng has been publishing articles about him and his agency over the years. I have never in anytime collected a dime from Mr. Wabote and his agency or demanded to be paid to either pull down stories or reach out to any other News organizations. My conversations were basically for institutional supports which he also have rendered to other media houses who publishes positive stories for him.
Mr. Wabote Simbi should stop using me and my company TrackNews to blackmail you and Chief Timi Frank and any other media organization.
It is on record that Mr. Simbi Wabote has numerous corruption cases both in Nigeria and US. He should go and defend his corruption cases and stop using my name to blackmail you and PointBlankNews to gain favour or judgment in US court.
As a Journalist and publisher of a News website, I do cull up articles from some trusted and dependable news site of which PointBlank News is one of them and republish especially when they are of public interests and when they meet our journalistic standards. I do that not for monetary gains. All the publications we republished about Mr. Simbi Wabote corruption allegations we got them from PointBlank News because we trust the News site and they meet our standard of news judgement.
Lastly, I like to apologize to you Mr. Jackson Ude, Chief Timi Frank and any other person or media organization that Mr. Simbi Wabote may have used to attempt to beautify his Court case in the U.S. I feel terribly embarrassed that a personal conversation I had with him is now being used as evidence against. I have respect for you as a thoroughbred professional whom I look up to.
Mr Jackson Ude, please accept my unreserved apology.
Thanks.
Yours faithfully,
MR. OGIDI BEN BARA
CEO/MD TrackNews Media Ltd.