The Looting Of Abia State: How Abia Govt Launders Billions Of Naira Through Private Firm – Investigators Allege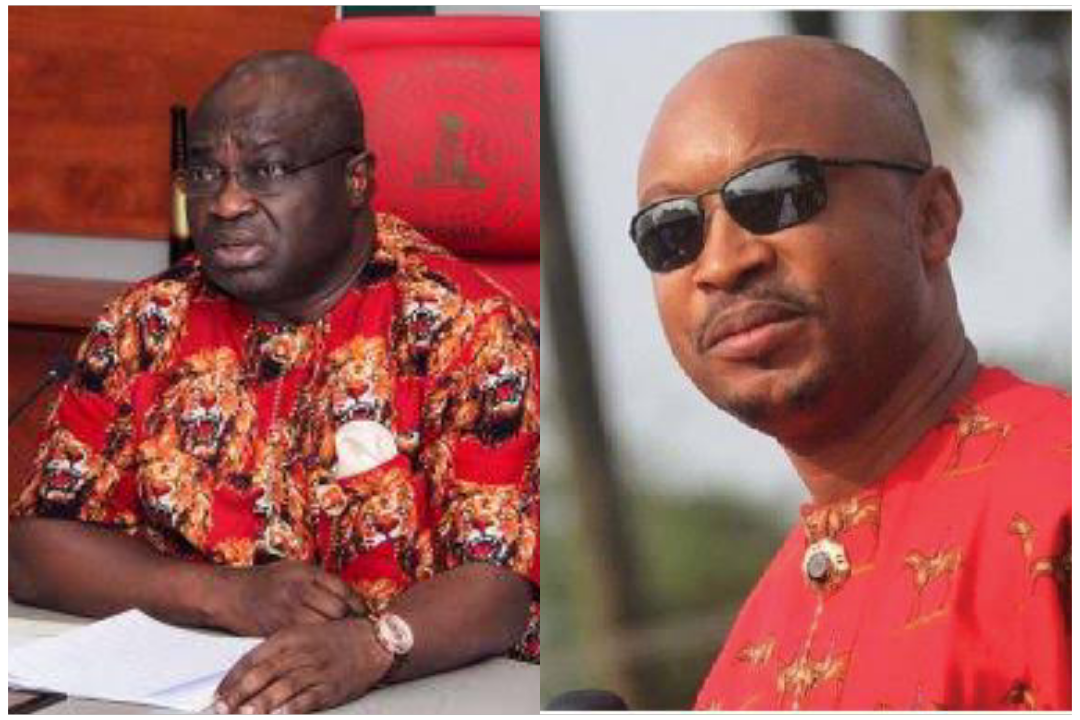 Operatives of Nigeria's anti-graft agency are said to be studying and investigating some strange payments made to a private firm by the Governor Okezie Ikpeazu government of Abia state, it was learnt at the weekend.
The firm, Tunnel End Investment Co. Ltd with CAC registration number RC – 763213 and address listed as 18, Dr. Chima Nwafor Road, Abayi, was registered on July 29, 2008. It enjoys the status – Inactive – on the website of the Corporate Affairs Commission (CAC) even when it has active bank accounts brimming with billions of deposits in naira.
An "Inactive" company is one which has not been engaged in any business transaction or has not filed any financial statement and annual returns in the last two years.
Though the CAC has flagged Tunnel End Investment Co. Ltd as 'Inactive' on its website, bank documents seen by our reporter suggests otherwise. Rather than being inactive, the company, owned by one Enyinnaya Chima Nwafor has been actively business-engaged with Abia Government.
Enyinnaya Nwafor is the son of a former Deputy Governor of Abia State whose mother, Dame Gladys Nwafor was a former Independent National Electoral Commission, INEC, National Commissioner in charge of South-East.
Sources told www.tracknews.ng Dame Nwafor had used her influence in INEC to rig the elections of 2015 in favour of Ikpeazu, reason why a company fronted by her son becomes the preferred company for road contracts even when it has no track records in the construction industry.
Bank documents seen by our reporter showed a strange and curious pattern in the transfer of money from Abia State government or on behalf of the state government from the Federation Accounts Allocation Committee (FAAC) to the private firm suspected by security sources to have links to the Governor through one Enyinnaya Chima Nwafor.
The bank document showed that on November 13, 2018, a total of 11 transfers of N30m each were made from Abia State Government Account to the United Bank of Africa (UBA) account No. 1020573484 of Tunnel End Investment at 14B Osisioma Industrial Layout, Aba, all totaling N330 million.
Same month, precisely on November 1, 2018, another 11 transfers of N65,728,595.66 totaling N275 million were made from the FAAC, a Federal Government commission which disburses funds among the three tiers of government from the Consolidated revenue pool. FAAC does not disburse money to private equities raising suspicion that the said funds from FAAC as captured in the bank documents were at the instance of Abia government.
On December 24, 2018, the eve of Christmas, another curious rash of transfers, 11 of them each with value of N25m aggregating to N275 million were made from Abia Government account to the UBA account of Tunnel End Investment.
More strange transfers continued as the bank document revealed massive movement of funds in one day, December 28, 2018 in which 23 transfers of N65,728,595.66 each with combined value of N1,511,757,685, were made from FAAC account to the UBA account of Tunnel End Investment Ltd. The funds from FAAC were captured as 'loan repayment.'
Earlier, on December 4, 2018, the sum of N65,728,595.66 was transferred 11 times totaling N723,014,545 from FAAC to Tunnel End Investment UBA account.
Track back to November 13, 2018, when the total sum of N330 million was moved from Abia Government account in tranches of N30 million each in eleven transactions to Tunnel End Investment.
Earlier in 2018, precisely on March 27, the sum of N60m and N40m respectively were wired same day from Abia State Consolidated IGR account with Access Bank (Account No. 0054708165) to the private firm.
The curious transfers happened at other times. In 2018 alone, over N5 billion were said to have changed accounts between the private firm, Abia Government and FAAC.
www.tracknews.ng is still analyzing account records from 2015-2020 belonging to the Abia State and companies linked to Enyinnaya Nwafor and would be releasing them in series.