Electoral Act: Senate Reacts To Judgement Ordering Removal Of Section 84 (12)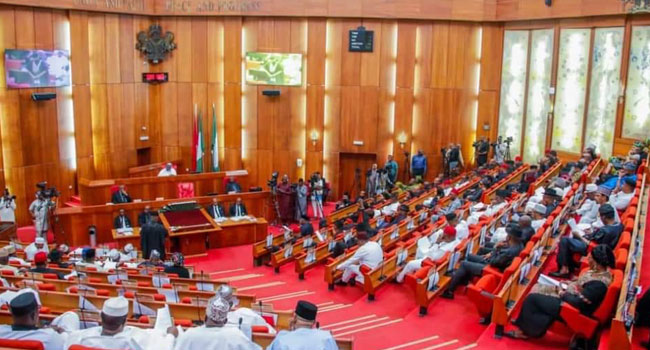 The Senate has reacted to a court ruling ordering the Minister of Justice and Attorney-General of the Federation, Abubakar Malami, to delete Section 84 (12) from the amended Electoral Act.
Recall that the Federal High Court sitting in Umahia, Abia State, on Friday directed Malami to remove the controversial section 84 (12) from the recently-signed law.
Justice Evelyn Anyadike noted that Section 84 (12) is unconstitutional, invalid, illegal, null, void and of no effect whatsoever as it cannot stand when it is in violation of the clear provisions of the constitution.
The Judge ruled that sections 66(1)(f), 107(1)(f), 137(1)(f) and 182(1)(f) of the 1999 constitution already stipulated that appointees of government seeking to contest elections were only to resign at least 30 days to the date of the election.
Reacting to the judgement, Malami in a statement signed by his media aide, Umar Gwandu, promised to comply with the court ruling and delete the section from the signed electoral act.
In a chat with reporters on Friday, Senate Spokesman, Senator Ajibola Basiru, said the Red Chamber was not aware of the court case on the Electoral Act.
Basiru added that the National Assembly was not notified that it was a party to the case, adding that he cannot comment on the ruling without seeing the certified true copy of the judgement.
He said: "I'm not aware of the suit and whether the National Assembly was a party or was served and/or represented.
"I have also not seen or read the judgment or whether the National Assembly has been served with the judgment or any order of the court. I cannot react to newspaper reports of court judgment without seeing the actual court judgment."