How Buhari Subtly Removed Amaechi From The Presidential Race By Anointing Adamu As APC Chairman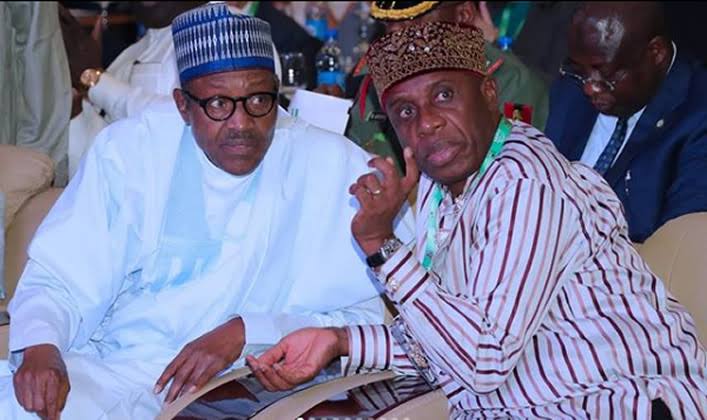 According to a report by Punch, the President, Major General Muhammadu Buhari (retd.), is meeting with members of the Progressive Governors' Forum led by their Chairman, Governor Atiku Bagudu of Kebbi State. The meeting is holding at the Council Chambers, the State House. Buhari is also expected to meet with the seven aspirants vying for the office of national chairman of the All Progressives Congress at the Presidential Villa, Abuja.
Why is it being made to look like the chairman of the party in conjunction with the president are the deciders of the party's presidential candidate? What are delegates for if an aspirant refuses to step down for a so-called preferred candidate? Is it not for them to decide who the party's presidential candidate will be in a convention?
If the president likes, let him play god and foist a candidate on the party. He will be taught a bitter lesson that some people have been playing this game called politics long before he started cutting his teeth in 2003. The President may not have told APC bigwigs his successor, but the guest list at that dinner on Thursday may have just told Nigerians those who won't be.
Buhari is free to have his candidate, his candidate must not win. What matters is the APC presidential primaries must be free and fair, so that the other major partner will be satisfied with the process. Once PMB bites the finger that feeds him for no just cause, he will be shocked how the north too will turn against him and break away with the other major partner.
So who Do You think was Tinubu's Choice for Chairmanship? The President has just tactically knocked out Amaechi from the Presidential race, By giving the chairmanship to the nPDP Block, that same Block cannot now Produce the presidential Candidate, Amaechi might end Up not declaring in the Long run! If he keeps waiting for Buhari's Anointing Oil, he won't pick up the Form at all.