Nigerian Air Force Would Start Escorting Trains – Amaechi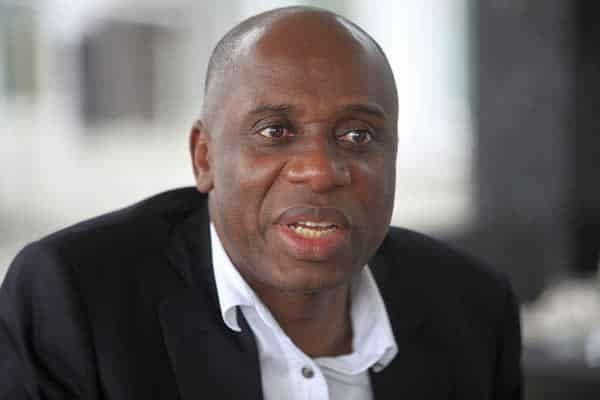 Nigeria's Minister of Transportation, Rotimi Amaechi on Wednesday said the Nigerian Air Force (NAF) would start escorting trains to ensure the safety of the passengers.
Amaechi disclosed this while addressing journalists during a visit to victims of the train attack being treated at the 44 Nigerian Army Reference Hospital in Kaduna on Wednesday.
The minister said the Air Force was previously escorting the trains but recently stopped due to bad weather and visibility, adding that the terror attack happened because the NAF have not been escorting the trains for a while.
Amaechi stated that plans are now on to install security sensors on the tracks and other security equipment meant for the safety of the passengers.
He said, "I will speak with the President. He is already giving directives. I'm sure by the time we finish the repair of the rail tracks, we would have got approval for the security equipment and we would possibly have installed it.
"But even if it hasn't been installed yet, we have spoken with the management of the Nigerian Air Force to escort the trains. They were previously escorting the trains, but recently the weather has been very bad and visibility dropped to below 500 metres, so they couldn't fly.
"So, they've not been flying and this is why this (the attack) was successful. They have resumed flying and will escort the trains when we resume."
Amaechi said that repair works on the bombed rail track would commence immediately, adding that it will be completed as soon as possible.
He revealed that villagers living around the rail lines would be employed to guide the tracks for the next six to seven months until the security equipment was installed.
The minister said, "We will commence work immediately and the military has promised us security as we work. It is less than 2km of rail tracks. We will complete the work as soon as possible.
"If the Ministry of Finance releases the funds, then we can know the number of those to employ. But we will involve the DSS in screening the people we will employ."