'North Under Siege' – ACF Reacts To Kaduna Train Attack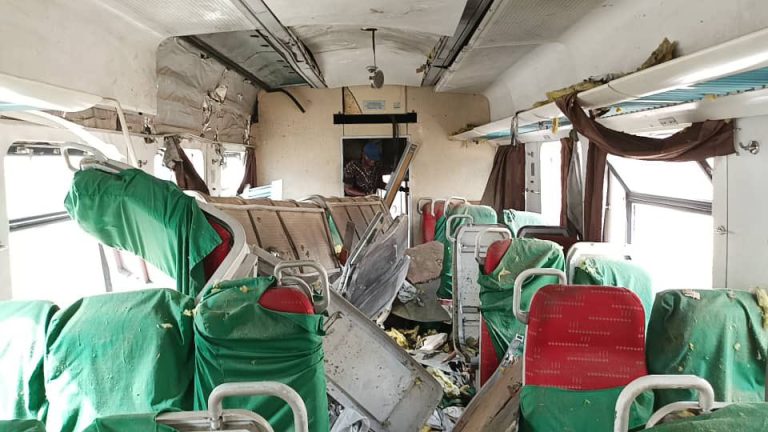 The pan-northern socio-political organization, the Arewa Consultative Forum (ACF), has condemned the terror attack on a Kaduna-bound train on Monday night.
Recall that at least eight persons were killed, with many kidnapped and several others injured during the attack on the train heading for Kaduna from Abuja.
In a statement on Wednesday by its Secretary-General, Murtala Aliyu, the ACF said it received the shocking news of the tragic incident which has left the nation sorrowful.
The forum lamented that the North was now under siege, adding that it was tired of crying out on the issue of insecurity and other challenges in the region.
It expressed regret that the security agencies and governments at various levels have been unable to put to stop the activities of bandits in the region.
He said: "The ACF has described as unacceptable the frequency of such attacks on our towns and villages, highways and now train tracks and airports. Currently, banditry and terrorism have excised the North and the major economic activities of the North-East and the North-West, with a new ploy to block the main gateway (Kaduna State) to the northern part of the country.
"It regrets that all efforts claimed by security agencies and governments at various levels have been unable to put an end to such banditry and terrorism."