'Atiku Abubakar Will Never Honour Aisha Buhari's Invite'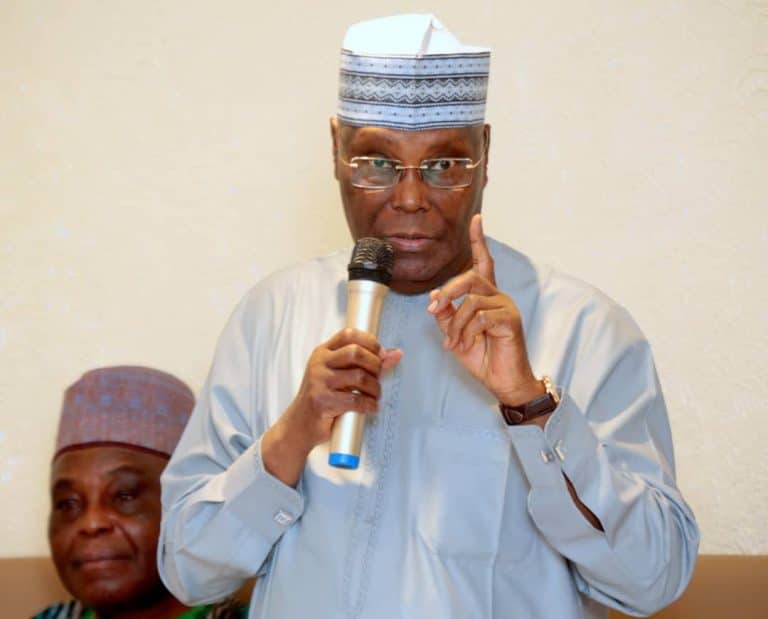 Former Vice President and presidential aspirant Atiku Abubakar will not honour the invite by First Lady, Aisha Buhari to a Ramadan aftar dinner at the State House Conference Centre.
Tracknews reports that this was made known by Reno Omokri, an ex-presidential aide and a loyalist of the former VP.
Reacting to the invite in a post on his Twitter handle, Omokri stated that Aisha's invite was a summon in disguise.
While insisting that the First Lady lacks moral or constitutional authority to summon anyone, he urged Nigerians not to vote for any aspirant that attends the dinner.
Reno Omokri tweeted: "I don't know about other aspirants, but I can assure Nigerians that Atiku Abubakar will never attend this event, or any other summons disguised as an invite by Aisha Buhari. Imagine the audacity! Phones are not allowed? Is Aisha herself allowed? Tufiakwa! Nonsense!
"Any Presidential aspirant that accepts this summons by Aisha Buhari, disguised as an invitation, is not a man and should not be voted for. Aisha lacks moral or constitutional authority to summon anyone. A woman whose husband described as belonging to his other room?"
Tracknews reports that presidential aspirants from different political parties are expected to converge on Saturday by 6:30 pm at the presidential villa.
President Muhammadu Buhari's wife in an invitation letter to the aspirants instructed the invitees not to come along with their mobile devices, except for their invitation cards which would serve as their entry pass.
The directive, however, does not apply to the Vice President, Yemi Osinbajo and governors and ministers who will be at the meeting.