Kenya Airways Reverses Salary Cutbacks, Gets Bailout Approval KSh20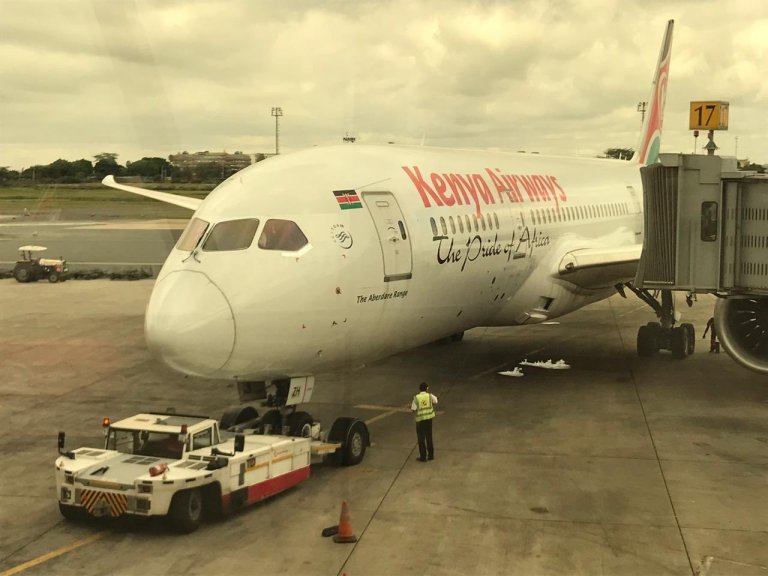 Considering evidence of business revival and MPs' approval of a KSh20 billion bailout, Kenya Airways or KQ has reversed salary cutbacks.
After the Kenya Treasury delayed transmitting the bailout billions, the airline resumed salary cuts of up to 25% last month as part of its cash-saving efforts.
Kenya Airways chairman Michael Joseph said the airline has begun paying full salaries on the same day it revealed it had cut its net losses in half to Sh15.8 billion, thanks to increased revenue and cost-cutting measures.
The news on reinstated pay came on the same day that the Kenyan Parliament passed a supplementary budget, allowing the Treasury to disburse KSh20 billion.
The Treasury has blocked the KSh20 billion in anticipation of being chastised by Parliament for distributing the funds without MPs' permission.
Joseph said in an interview that, "Salaries have been restored."
After a lengthy dispute with the pilots' union, KQ started full payment of workers' salaries in December 2021.
The union has demanded that all pay be restored to 100%, claiming that the airline has begun to recover from the Covid-19 interruptions.
Like other airlines around the world, the carrier was pummelled by the closure of airspace in 2020, as governments tried to contain the spread of the coronavirus.
Things started to turn around last year, Kenya Airways said, boosting revenue by a third to KSh70.22 billion and narrowing losses by 56 percent to KSh15.8 billion.
"We have seen a lot of markets opening," Hellen Mathuka, the airline's chief financial officer, told an investor briefing.
Total costs edged down 3.6 percent, she said, partly helped by the renegotiation of plane leasing contracts, which led to significant savings.
The release of the Sh20 billion will ease the national carrier's cash flow hitches and set the stage for its restructuring.
Besides salaries, the airline needs the money to settle utility bills such as security, maintenance of grounded planes, electricity and parking as well ease the effects of the virus that has obliterated global travel.
The bailout comes as the State dropped the nationalisation plan, which was approved by lawmakers in July 2019 and would have led to the delisting of the airline from the Nairobi Securities Exchange (NSE).
Kenya wanted to emulate countries like Ethiopia which run air transport assets under a single company, using funds from the more profitable parts to support others.