Nigeria: Peseiro Favourite to Take Over as Super Eagles Coach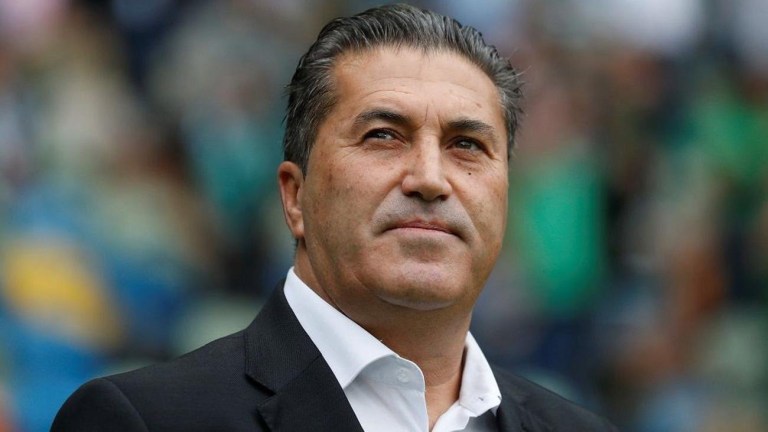 The Nigerian Football Federation, NFF, is set to make Portuguese tactician Jose Peseiro as the country's Head Coach, albeit for the second time
Jose Peseiro was widely expected to take over as coach of the Super Eagles after the 2021 African Cup of Nations, and he appeared to have won the position, but the NFF instead chose Austin Eguavoen to stay with the team.
While Eguavoen's failings have become a smack in the face to many Nigerians who have demanded a longer contract for him, the NFF has been obliged to return to the man they wanted for the position in the first place.
The former Sporting Lisbon, FC Porto, and Al Ahly manager does not have a stellar coaching record, but if rumours circulating online are to be believed, the NFF has persisted with him anyway.
Following the release of a long list of potential candidates last week, including Laurent Blanc, Ernesto Valverde, and Toni Conceicao, the NFF is thought to have settled on Peseiro as a more straightforward and cost-effective alternative.
The former Venezuela manager will be accompanied by four helpers, who will be compensated from his salary. Previous rumours, which have yet to be confirmed, claim that he will live in Nigeria throughout his time as coach.
Salisu Yusuf, Finidi George, and Usman Abdallah have been named assistant coaches by the NFF, while Ike Shorunmu has been reinstated as the goalkeepers' trainer.
In addition to Peseiro's four assistants, the Portugueseman may have as many as eight when he takes over the post.
In the following days, the NFF is likely to make an announcement.
Meanwhile, Peseiro will continue to work with Eguavoen, who is still the NFF's Technical Director after the NFF's recent decision to let him finish his two-year term.
Peseiro is a Portuguese football manager and former player who played as a forward. After an unassuming career as a player, he went on to coach several clubs in his country, including Sporting CP, which he took to the 2005 UEFA Cup Final and Porto.
Born in Coruche, Santarém District, Peseiro never played in higher than the Segunda Liga as a professional, starting out at Sport Lisboa e Cartaxo in 1979. In that competition, he represented Amora FC, Clube Oriental de Lisboa, GD Samora Correia and S.C.U. Torreense, for a total of five seasons.
34-year-old Peseiro retired at the end of the 1993–94 season in the fourth division, with local club União de Santarém.
On 29 December 2021, Peseiro replaced Gernot Rohr at the helm of the Nigerian national team. At the start of the new year, he travelled with the team to the 2021 Africa Cup of Nations in Cameroon, but strictly as an "observer" while interim manager Augustine Eguavoen led the team to the last 16 the deal eventually fell through, as Eguavoen was retained at the end of the tournament.