Sultan Confirms Sighting Of Moon, Says Ramadan Begins Saturday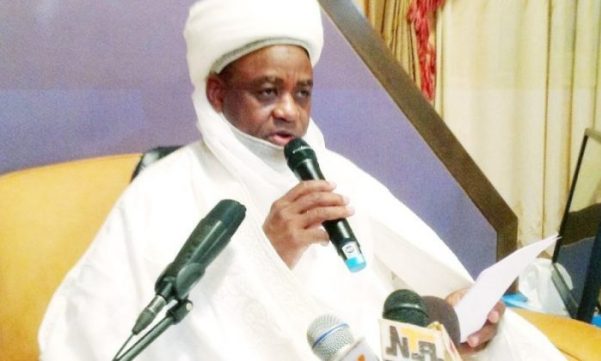 The Sultan of Sokoto, Alhaji Muhammad Sa'ad Abubakar III has confirmed the sighting of the moon signalling the beginning of Ramadan.
Tracknews reports that the respected monarch had earlier urged Muslims to be on the lookout for the ⅞moon signalling the commencement of the 2022 Ramadan fast.
The Sultan issued the advice in a statement in Abuja on Thursday by the Nigerian Supreme Council for Islamic Affairs (NSCIA) through the Director of Administration of the council, Zubairu Haruna Usman-Ugwu.
The NSCIA under the leadership of the Sultan as its President-General told Muslims in the country to watch out for the Ramadan moon after sunset on Friday, 1st April.
The statement noted that if the moon is confirmed to be sighted on Friday, the Ramadan fast would commence on Saturday 2nd April but if not, the fast would automatically commence on Sunday, 3rd April 2022.
Subsequently, the Sultan in a live broadcast on Friday evening, announced that the moon has been sighted hence Ramadan fast will begin on Saturday.
The declaration is coming hours after home to Islam's holiest sites, Saudi Arabia announced that the 2022 Ramadan fasting will commence in its region on Saturday, April 2.
"Tomorrow, Saturday will be the first day of the blessed month of Ramadan," the Saudi kingdom said on Friday in a statement carried out by the official SPA news agency.