Wamakko, Uzodimma fault Afe Babalola's interim govt call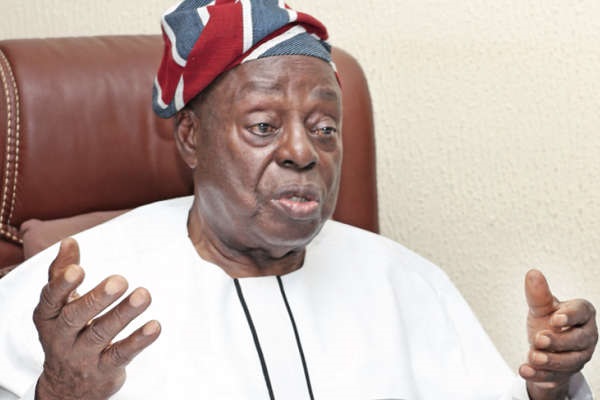 By AbdulGafar Alabelewe, Kaduna and Bolaji Ogundele, Abuja
Former Sokoto State Governor Aliyu Magatakardan Wamakko has reacted to yesterday's call by Chief Afe Babalola, SAN, for an interim government to replace the President Muhammadu Buhari administration at the end of its tenure in 2023.
He said the call was retrogressive.
Babalola told a news conference in Ado-Ekiti on Monday that the interim government should be in office for six months to chart a new course for Nigeria.
In a swift reaction, Senator Wamakko said the call was uncalled for, unwarranted, unsolicited and desperate, adding that it was diversionary to contemplate such an undemocratic arrangement a few months to the general election.
Describing the call as a threat to democracy, Wamakko told the President Buhari administration not to be distracted from its commitment to entrenching an enduring democracy through free and fair elections.
"It is indeed worrisome when those who should be in the know begin to allow flimsy possibilities to deflect their ordinary sense of decent reasoning," he said.
Urging Nigerians and the Federal Government to disregard such calls, Wamakko stressed that democratic elections remained the only acceptable tool for the replacement of governments.
Imo State Governor Hope Uzodimma yesterday described the call for interim administration as an invitation to anarchy.
He disagreed with legal luminary Aare Babalola, who suggested that an interim government should replace the current administration at its expiration next year.
Uzodinma, who spoke with reporters after a meeting with President Buhari at the State House, said the 1999 Constitution does not provide for an interim government.
He believed any such interregnum would result in anarchy.
The governor said: "Our constitution has not provided for an interregnum. There shouldn't be a gap, otherwise, you are creating room for anarchy.
"What will be the process of selecting the interim government? After May 29, the president will not have constitutional powers to function as a president anymore. So, I don't think we will decide to abandon our constitution.
"The constitution is like a Bible. For some of us who are Christians, the Bible is the manager of our faith. So, the constitution should be the instrument guiding our actions as a country.
"If you think there is an opinion you think that is worthy to be canvassed, superior to what is in the constitution. Such opinion should be taken to the National Assembly and they will, through due process, amend our constitution to factor in such an opinion."