2023: Top Politicians, Thugs On Watchlist As Election Closes In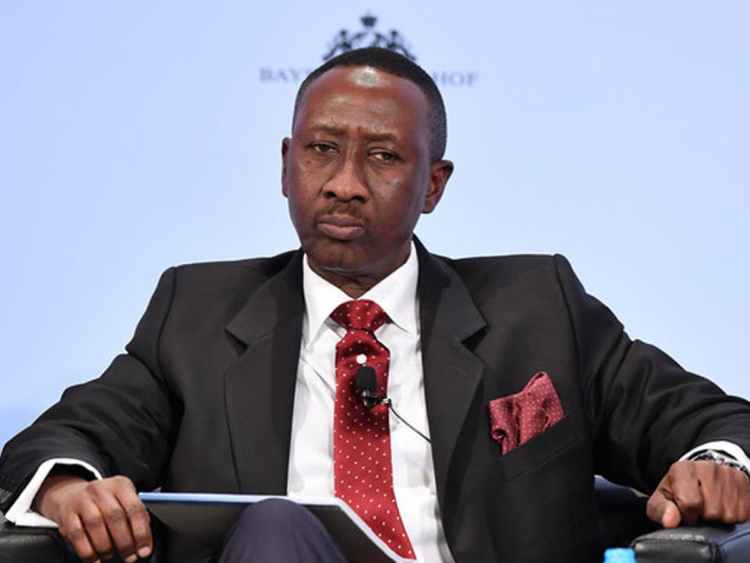 Security briefings have commenced with nine months left for Nigerians to again decide who will lead them in the next four years.
This is as the Office of the National Security Adviser (ONSA) placed top political office holders and citizens who exhibit tendencies to degrade the 2023 electoral process on watchlist.
Ahead of the 2023 general elections, the ONSA said heads of security and law enforcement agencies have been tasked to carefully begin the monitoring and profiling of political actors irrespective of their status, Tracknews reports.
Nigeria has witnessed a lot of irregularities including election rigging, live threat on citizens, hooliganism, and violations of electoral process in the past.
With this in mind, the National Security Adviser (NSA), Gen. Babagana Monguno (rtd), noted on Friday that the coming election will be a different ball game.
In his remarks today at the meeting of the Inter-Agency Consultative Committee on Election Security organised by the Independent National Electoral Commission (INEC) in Abuja, Monguno said ONSA has noted with utmost concern, the growing uncertainty heralding the conduct of party primaries for 2023 elections.
He said: "This is in addition to the unabated spate of violence that threatened the upcoming off-cycle gubernatorial elections in Ekiti and Osun States, arising from internal party wranglings, increasing acrimony, and bickering amongst political actors as well as the inability of various contending political blocs to amicably resolves differences in line with democratic tenants."
The security expert who was represented by Sanusi Galadima said the disturbing development has already culminated in an intense power-play capable of heightening unnecessary political tension across the country.
He noted among many others unguarded utterances of some highly respected individuals and groups, which more often than not amplify divisive narratives to the detriment of national security and stability.
Monguno insisted that this time, political thugs and their sponsors would be equally trailed for possible arrest and prosecution.
The NSA urged the country's electoral body to enjoin political parties to consistently abide by prescribed rules as outlined in their respective manifestos.
"This is to significantly reduce areas of conflict and ensure a peaceful atmosphere for a hitch-free off-cycle and general election," Monguno stated.
He also commended the efforts of the chairman of INEC and his management team for articulating a comprehensive Election Project Plan for the forthcoming 2023 general election including a five-year strategic action plan (2022-2026).
"The foregoing innovations will undoubtedly deepen Nigeria's electoral management System including Election Security Management framework as well as the entire nation democratic process," he stated.
Speaking at the meeting, the chairman of INEC, Prof. Mahmood Yakubu, observed that though the security situation in the country is a thing of concern, the commission is taking every necessary step to ensure a chaos free process.
Yakubu stressed that the Commission was confident that with nine months to the 2023 general election, there is enough time to respond to the security challenges and secure the nation for elections to take place nationwide.
He said the timetable for the election has also been released.
"Let us not wait until a few weeks to the election before we realise that time is not on our side and begin to seek for extension of timelines.
"The time to act is now. We wish to reassure the security agencies that we will continue to work cooperatively with you to ensure the success of all forthcoming elections and electoral activities," he said.
The helmsman of the Commission said several developments have taken place since its last meeting.
He said: "For instance, with the coming into force of the Electoral Act 2022, there are roles and responsibilities required of all involved in elections, especially in the areas of voter accreditation and result management in particular and election administration in general.
"All these have bearing on election security. We, therefore, need a clear understanding of some of these responsibilities under the new law. For this reason, there will be a presentation on voter registration and data clean up by the ICT Department."
Yakubu said the Commission will continue to appreciate the cooperation and support of all members of ICCES in our determination to conduct peaceful and credible elections.
"Your support in providing security for the deployment of election materials, the protection of INEC officials, party agents, election observers, journalists, and voters make democratic elections and related activities such as the Continuous Voter Registration (CVR) possible," he added.