Abdulsamad Rabiu raising the bar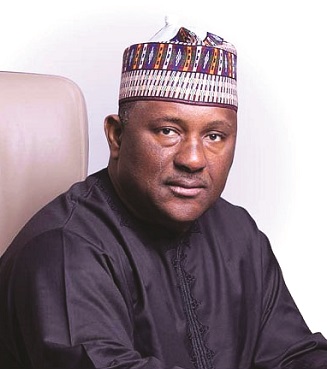 Abdulsamad Rabiu is known for not doing things in half measure. He does his things making a loud statement about it. More reasons his audacious nature has cemented his position as one of the richest men in Africa. When he opened his Sokoto Cement plant a few months ago, the whole country went into a frenzy as they were shocked at how gigantic the project was in a bid to increase the production of construction cement and also crash prices. The launch was a convergence of the who is who in the country as the groundbreaking ceremony.
When his detractors thought that was the biggest thing they would see from him, the generous billionaire got himself a sizable cut of the sugar market. With a huge investment of over $300Million in the Lafiagi Sugar Estate on over 20, 000 hectares of land, BUA will boast of 10,000 tons sugar mills, 20,000 litres ethanol plant, 3km airstrip, 32megawatts power plant, and housing unit for staff. To further increase the company's capacity to take over the sugar supply and food export market with BUA consumable products, the company took delivery of the first of two shipping vessels to augment its sugar export operations to the West African market.