Babatunde Olaogun In Police Net Over Fraud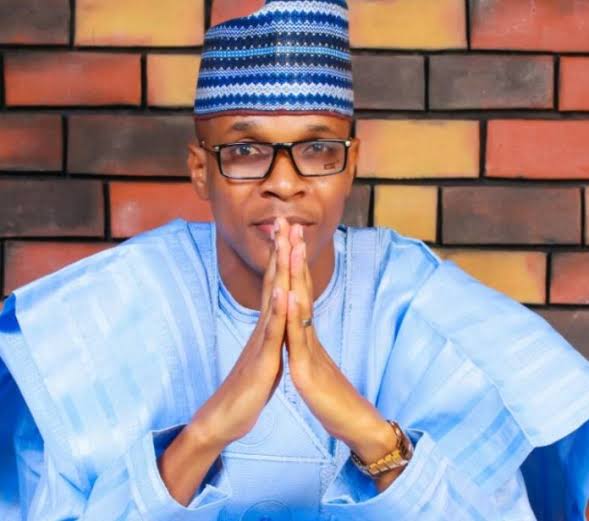 The alleged fraudulent lifestyle of popular socialite, Babatunde Olaogun, has finally caught up with him. Olaogun, who is the boss of Royalty Lounge, Ikeja, is presently cooling his heels in police net after being arrested by operatives of the Intelligence Response Team (IRT) of the Nigeria Police.
Olaogun was arrested for defrauding a lady, Chidinma Vivan Okwenna, of the sum of N3.5million. He met Okwenna through the social media. They exchanged contacts and became friends. Olaogun claimed to be a serious-minded businessman as he continued with his friendship with Okwenna.
A few months after meeting her, Olaogun requested mint currency notes to the tune of N5million from Okwenna, claiming that his boss needed it for a high profile function. The two met at one of the branches of First bank in Abuja where she rallied round and was able to get him the sum of N3.5 million. He then generated a fake alert from his Zenith bank account, which he showed to her and hurriedly left the bank saying he was going to attend a meeting.
Later, he blocked Okwenna on all social media platforms. He blocked her mobile phone number, too. After Okwenna tried in vain to contact him, she reported to the police and they started a manhunt for the fraudster. By then, Olaogun had taken off from Abuja to Lokoja where he went to hide before he was eventually caught and arrested. It was gathered that the socialite had used the money to transact business after leaving his victim and he only had N24, 000 in his Zenith bank account.
This is not the first time that Olaogun would be sending fake alerts to his victims. In fact, he is an expert in generating fake bank alerts. In 2018, he generated a fake alert for Kevin Otenuga, a dealer in laptop computers. He purchased goods worth N4.6million from him and took to his heels. Fortunately for Otenuga, Olaogun was apprehended and most of the goods were recovered and he was thrown in detention for some months.
When the going was good for the embattled businessman, he aspired to contest for an elective position in the Lagos House of Representatives under the Ifako /Ijaye Federal Constituency in 2015, but had to step down due to financial reasons. Then, he was warming up to open his hospitality business, Royalty Lounge, Ikeja in 2016 and was spending most of his resources on the lounge. In 2019, he vied for a seat in the Oyo State House of Assembly, representing Ogbomosho North Constituency under the platform of the All Progressive Congress, but he did not win. It was gathered that Olaogun's flamboyant lifestyle and the pressure to maintain his status in the social circle pushed him into fraud. His chain of businesses weren't given the desired financial standing that could foot his celebrity status.