CBN Governor, Emefiele Presidential Declaration Is A Breach Of Public Service Rules — Lawyer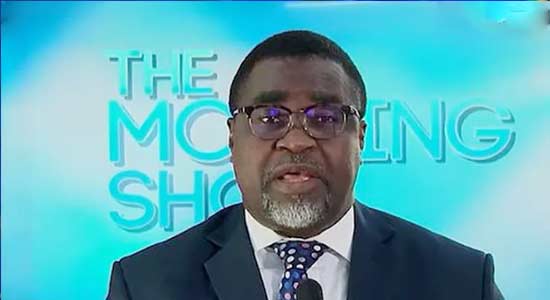 A constitutional lawyer, Mr Liborous Osoma, has described the presidential ambition of Governor of Central Bank of Nigeria (CBN), Mr Godwin Emefiele, as a breach of the public service rules.
Emefiele had picked the expression of interest and nomination forms to contest the presidential ticket of the All Progressives Congress (APC) ahead of the 2023 general elections.
The CBN governor picked the N100 million forms from the party's organising secretary at the International Conference Centre (ICC) in Abuja, on Friday morning.
Commenting on Emefiele's declaration for president, Osoma said the CBN, being an independent bank by virtue of Section 1 (3) of the CBN Act, its governor should be non-partisan.
The section read, "In order to facilitate the achievement of its mandate under this Act and the Banks and other Financial Institutions Act, and in line with the objective of promoting stability and continuity in economic management, the Bank shall be an independent body in the discharge of its functions."
However, the lawyer in an interview with Daily Trust said Emefiele had tampered with the independence of the bank by running for president without vacating his position as the CBN governor.
He said, "If the head of the bank is not an independent body, that means the bank in not independent. The Central Bank of Nigeria that is supposed to be an independent body and the banker to states that are both ruling party and opposition parties is partisan. That is a breach of the public service rules. The CBN governor ought to have resigned by virtue of Section 11 (3) of the CBN Act."
Osoma stated that in developed democracies such as the United States which Nigeria emulates, Emefiele and other cabinet members of President Muhammadu Buhari, who are presidential aspirants, would have resigned or been sacked.
"But here, once it is the ruling party, no offence has been committed. It is sad. The CBN governor has shown partisan inclination. He has collected a nomination form," he added.