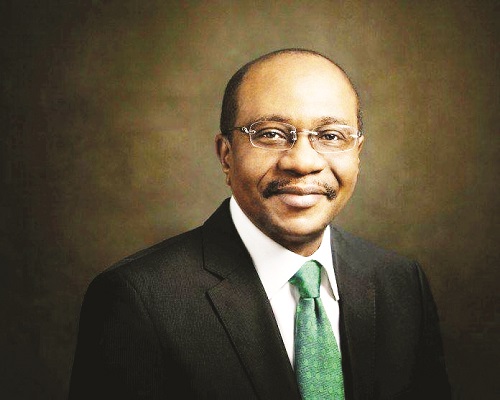 For years, Charles Oputa, better known as Charlie Boy, serenaded us with a self-titled television show whose motto was "anything can happen". Over the years, this has become Nigeria's motto. In Africa's most populous nation, anything and everything can happen, and has been happening and, from the look of things, will continue to happen.
I will not be surprised if tomorrow a goat picks up the nomination and expression of interest forms to become our President, I will not be taken aback if a donkey decides to run for the senate, it will not freak me if a dog decides to seek the mandate to be governor. It will not baffle me that a dog will pay N100 million for the ruling party's expression of interest and nomination forms and no eyebrow is raised by those in authorities. People who have been politicians all their adult lives are coughing out N100 million at the speed of light. Here anything and everything can happen.
My attitude is not unconnected to the fact that here in our dear nation, cows no longer moo, cats have stopped meowing, sheep find it hard to bleat, bulls see bellowing as herculean, ducks quack no more, donkeys have long abandoned braying, horses no longer neigh, geese have forgotten how to cackle, chickens can't cluck again and peacocks no longer fancy screaming. I must add that the fact that lecturers have been on strike for months and students are directionless at this electioneering period is also another of the reasons I am hardly shocked again in our nation.
But in spite of my lack of shock about the things that happen in our nation, I am still disappointed with a number of things. At the moment, I am disappointed in the Central Bank of Nigeria (CBN) governor, Godwin Emefiele, the man under whose watch the naira has wobbled against the dollar and now exchanges at close to N600/$1 from around N150/$1 when he came into office.
Some months ago, kites were flown about the possibility of Emefiele running for the office of the President of the Federal Republic of Nigeria, a position he is eminently qualified for. He denied it. Not long after this denial, the front pages of some newspapers were bought by a faceless group drumming support for him. They listed the miracles he has performed as CBN governor and justified why he should lead us in 2023. They were clever with the disguise of the source of the message and who funded its dissemination. But we could all see the voice of Esau and the hands of Jacob in the whole charade. Emefiele again told us he was busy panel-beating our badly-accidented economy. Few believed him. He has the right to, but not when he is running the CBN. He should have given up the governorship of the CBN to test his popularity, which I am still using torch light to search because power supply remains epileptic. I am also still searching to see what good has come out of his leadership of the apex bank, which will make us prefer him as our next President.
But this really is not the issue, the issue is that it is wrong for him to sit tight on the CBN chair and be partisan. It is also wrong that President Muhammadu Buhari didn't fire him the moment all doubts about his intention were erased.
On May 6, the Rice Farmers Association of Nigeria and two other organisations were reported to have purchased for Emefiele forms to run for the presidency on the ticket of the APC. The following day, Emefiele chose to insult us by claiming that he was awaiting "God's Divine intervention" which he hoped to receive "in the next few days". It would appear that God's intervention included a court order to say that he was not affected by the Section of the Electoral Act. He approached the Federal High Court in Abuja, which declined his request to restrain the Independent National Electoral Commission (INEC) and the Attorney General of the Federation, Abubakar Malami, from preventing him from pursuing his presidential ambition.
His lawyer, Mike Ozekhome (SAN), told the court in Abuja that he can run for the post of the President without vacating his position as the CBN governor. He added that Section 84 (12) of the Electoral Act as amended, 2022 does not affect Emefiele because he is a public servant and not a political appointee. The court instead summonsed INEC and AGF to appear before it on May 12 to show cause on why Emefiele's request should not be granted.
His tweets on the matter are puerile: "I am humbled by the growing interest of those asking that I run for the Office of President in the 2023 general elections: I have not come to that decision.
"I note and salute the sacrifices of those farmers and patriots going as far as raising personal funds and offering me Presidential Nomination Forms: I thank them most profusely.
"However, should I answer their calls and decide to seek presidential nomination, I will use my own hard earned savings from over 35 years of banking leadership to buy my own Nomination Forms, without proxies in an open and transparent manner in full compliance with the laws and Constitution of The Federal Republic of Nigeria.
"And should I not run for elected office, I will continue to serve and sacrifice for the good people of Nigeria under the able leadership of President Muhammadu Buhari. This is a serious decision that requires God's Divine intervention: in the next few days The Almighty will so direct."
In my opinion, Section 9 of the CBN Act is unambiguous about the fact that Emefiele cannot just choose to run for elective office while he is the governor of the apex bank. The Act makes it mandatory for him to seek the approval of the CBN Board or resign to pursue his ambition. Section 11(3) of the CBN Act requires him to give "at least three months' notice in writing to the President of his intention to do so." He obviously has not done either.
Section 9 of the CBN Act, 2007 reads: "The Governor and the Deputy Governors shall devote the whole of their time to the service of the bank and while holding office shall not engage in any full or part-time employment or vocation whether remunerated or not except such personal or charitable causes as may be determined by the Board and which do not conflict with or detract from their full-time duties…"
Like the Ondo State Governor, Rotimi Akeredolu, I find it difficult to imagine that Emefiele is brazen in actualising his ambition. With Emefiele enmeshed in the presidency drama, the CBN is almost leaderless. We all know that during electioneering periods, politicians are more concerned about winning and less concerned about governance. Emefiele is now a politician, despite his attempt at making us believe otherwise.
My final take: Emefiele should run, not for the presidency, but run out of the apex bank. His tenure as CBN governor has not shown me that we can trust him with a bigger responsibility and even if we want to trust him, there is a moral-cum-legal burden on him which he has little time to address.