Ex-Ukraine President Kravchuk Is Dead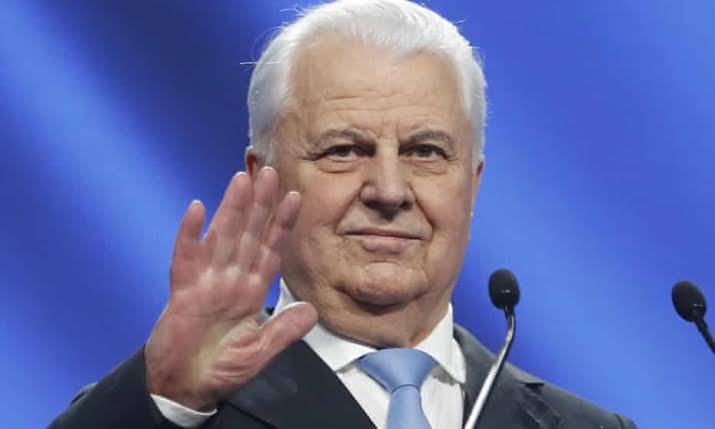 Ukraine has lost its first president Leonid Kravchuk.
The politician who served the European country from 5 December 1991 until 19 July 1994 reportedly died today.
Kravchuk departed the earth at the age of 88, TrackNews understands.
The deceased was responsible for ideology and propaganda in Ukraine in the early 90s.
Kravchuk was privileged to be at the helm of the second-largest Soviet republic in the fateful year of 1991 and became the man who led Ukraine to independence from Moscow.
He also played a key role in the disintegration of the communist empire more than 30 years ago.
Ukrainian officials and media have described the demise of the octogenarian said news as a great loss to the nation.
Meanwhile, presidential aide, Andriy Yermak have also described the deceased as "a wise patriot of Ukraine, a truly historical figure in gaining our independence".
Kyiv mayor, Vitali Klitschko, has as well paid tribute to Kravchuk hailing him for his talent and describing him further as a strong character and knowledge.
Kravchuk's death is coming at the time the nation he once led is facing a lingering war with Russia.
TrackNews had reported earlier that United States President, Joe Biden, has again offered to support Ukraine with a new weapon package worth $150m.
The American President is not slowing down in supporting Ukraine to counter Russia in the ongoing war between the two European countries.
TrackNews understands that Biden's latest support is coming two weeks after his country supported Ukraine with a package of $800 million in military aid.
The previous arm support to Ukraine from the US is said to have included 72 155mm howitzers, 72 armoured vehicles to tow them, 144,000 rounds of ammunition and more than 120 Phoenix Ghost tactical drones recently developed by the US Air Force specifically to address Ukraine's needs.
On the latest support, Biden said: "I am announcing another package of security assistance that will provide additional artillery munitions, radars, and other equipment to Ukraine."
The US President, however, warned that funding was close to running out and urging Congress to authorize more.