Has Asiwaju Bola Tinubu Really Dropped Babajide Sanwo-Olu, As APC's Governorship Candidate For Lagos?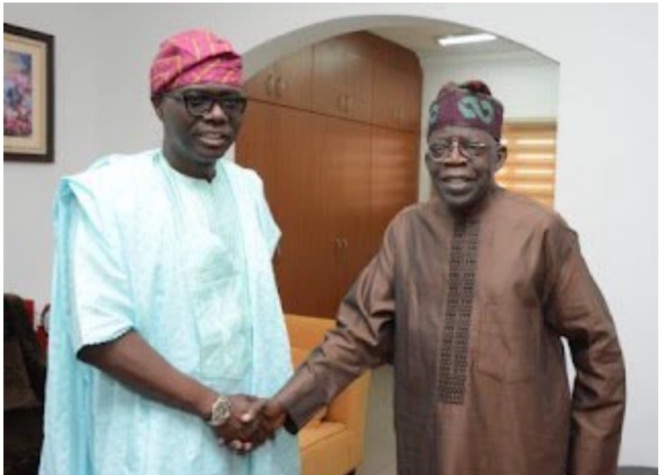 The news going round has it that there are indications that the National Leader of the All Progressives Congress, APC, Asiwaju Bola Tinubu, may have advised the Governor of Lagos State, Babajide Sanwo-Olu to drop his desire to recontest for a second term in office.
This new development, TrackNews learnt has made the public endorsement of the governor for a second term by the Governance Advisory Council a ruse and confirmed that the council is a mere lobby group without authority, even as it is learnt that the Governor himself has already been informed by Asiwaju to forget the ambition while another candidate has been told to obtain a nomination form.
Tracknews was informed that Governor Sanwo-Olu went flat on the floor to beg Asiwaju when he was told of current situation, but his pleadings didn't yield a positive response, as he was told to respect the agreement he reached for a ONE-TERM.
Now, it is being said that the confusion is rift in the Governor's political camp, especially amongst his loyalists who are worst confused about the collapse of the consensus agreement.
This platform was informed that just like Sanwo-Olu, a replacement have been found and that's in the person of a retired permanent secretary in the state Ministry of Science and Technology, Mustapha Olorunfemi, whom we learnt has been informed to obtain a nomination form from the party secretariat in preparation of the primaries.
But the Governor, Jide Sanwo-Olu has performed creditably well a Governor in the past 3 years and half and one would expect that if a road is good, then it should be used severally by travelers. The news of the comeback plans by former Governor, Akinwunmi Ambode is another issue of concern to some of us who believe in the person and candidacy of Sanwo-Olu and wish that he be given another chance to continue to stir the ship in Lagos without any distractions.
But we will continue to dig deep into this issue in Lagos to ascertain what the permutation is and the way the slide is headed in 2023.