How I will fight insecurity if elected president, by Emmanuel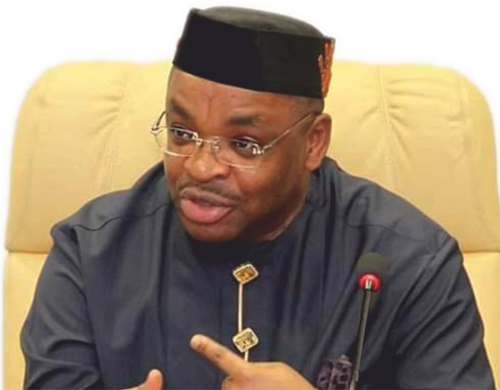 A presidential aspirant on the platform of the Peoples Democratic Party (PDP) and Governor of Akwa Ibom State, Mr. Udom Emmanuel, yesterday pledged to fight the lingering insecurity with modern technology, if voted into office.
He also promised to reposition the nation's economy and end the yearly budget deficit, which has become the bane of the current administration.
Emmanuel made these assertions when he met with members of the Board of Trustees (BOT) of the PDP in Abuja.
He said he would end insecurity through intelligence gathering which, according to him, could be easily done through information and communication technology.
Emmanuel said: "Fighting insecurity is not just about buying equipment and military warfare. There is the need to train the personnel very well and invest heavily in intelligence gathering, using up-to-date information technology system."