IN SIGNS OF WEAKNESS, FEAR, TINUBU ORDERS GBAJABIAMILA TO CALL A SPECIAL HOUSE SESSION TO SEEK EMEFIELE'S RESIGNATION.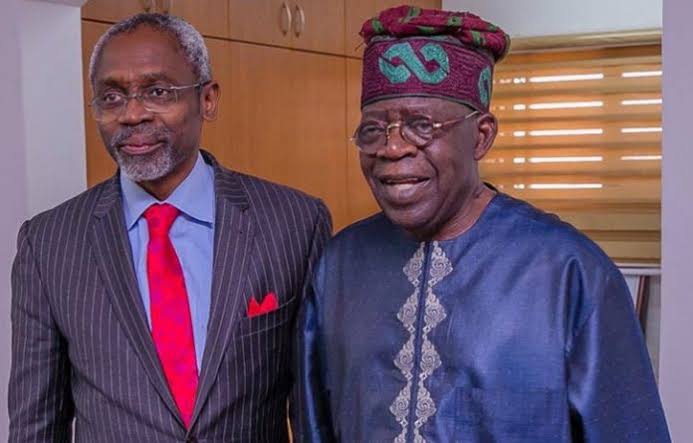 The purported entrance of Central Bank governor, Godwin Emefiele into the 2023 presidential race and subsequent purchase of the All Progressive Congress (APC) expression of interest and nomination forms has sent shockwaves to the camp of the party's leader, Asiwaju Bola Tinubu, TrackNews has gathered.
TrackNews authoritatively gathered that the Speaker of the House of Representatives, Femi Gbajabiamila, a known ally and supporter of the former Lagos governor has summoned an emergency plenary session of the House ostensibly to move for the resignation or outright removal of the CBN governor.
In a message inviting members, staff and the media as obtained by Pointblanknews.com, Clerk, House of Representatives, Dr. Yahaya Danzaria Esq. said the session is slated to discuss "critical issues of national importance".
"This is to inform all Hon Members, staff, media and the general public that the House hereby recalls all Hon. Members for an emergency plenary session against Monday, 9th May, 2022 at 2:00pm. It is particularly intended to discuss critical issues of national importance. The House regrets any inconvenience this short notice would have caused." the message said.
A source who craved anonymity revealed that the soul aim was to call for Emefiele's ouster as CBN governor for daring to desire the presidency or at least serve as ditterent.
"It is a known fact that the Speaker (Femi Gbajabiamila) is "son" in the Tinubu political family and they want to use him and the House of Reps to deal a blow on Emefiele for daring to desire what the leader wants. This is the soul aim of the special session.
"After all, there has been heightened sense of insecurity in the land, killings of different sorts but the House did not deem it necessary to call for an emergency session.
" Tinubu is using his relationship with Gbajabiamila to attempt to scuttle the legitimate rights of Emefiele to run for the Presidency, that's all", the source said.
Tinubu, who is also interested in succeeding President Muhammadu Buhari in 2023 has also not hidden his disappointment with Vice President Yemi Osinbajo for also wanting to become President as this will threaten his ambition.
The CBN governor, Godwin Emefiele via his Twitter handle has denied buying the forms, saying if and when he does that, it will be in the the public domain.