Jonathan visits APC chairman, Adamu, in Abuja [PHOTOS]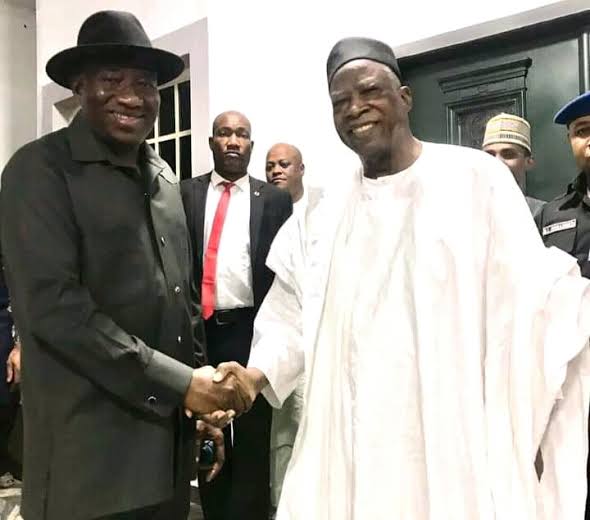 Few hours after a group under the aegis of 'Fulani Group' purchased the All Progressives Congress (APC) N100 million nominations and expression of interest forms for ex-president Goodluck Jonathan to run for the presidency in 2023, the former president visited the APC national chairman, Senator Abdullahi Adamu at his residence in Abuja.
Mr Jonathan was Nigeria's president between 2010 and 2015 on the platform of the Peoples Democratic Party(PDP).
He lost power to the incumbent, President Muhammadu Buhari, who ran on the ticket of the APC.
In April, the former president told a group of supporters who visited him at his Abuja office that he had not decided whether to join the presidential race or not. He asked them to watch out for his next moves.
"Yes, you are calling me to come and declare for the 2023 presidency, yes I can't tell you am declaring, the political process is ongoing, just watch out.