Umar Masanawa, director in charge of printing naira, picks APC forms without resigning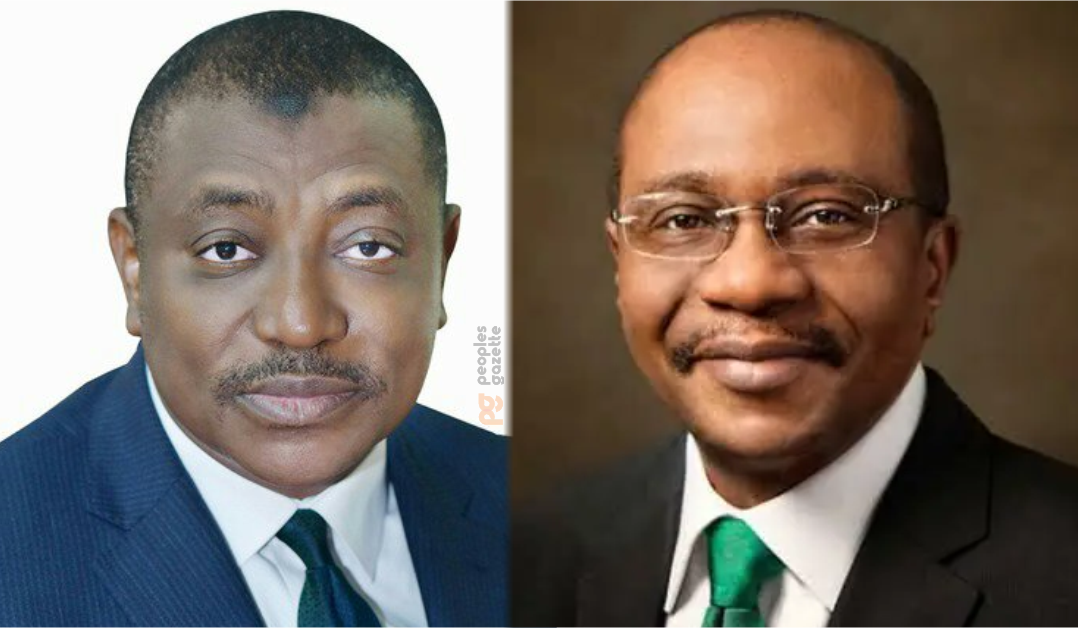 Mr Masanawa's governorship ambition could pose a huge security threat to the sanctity of sensitive election materials usually stored by the CBN.
Abbas Umar Masanawa, Nigerian Security Printing and Minting Company (NSPMC)'s managing director, has declared his intention to contest the governorship election in Katsina on the All Progressives Congress (APC) platform without stepping down from office.
The NSPMC is a subsidiary of the Central Bank of Nigeria (CBN) responsible for printing and minting the nation's currency notes, coins and high-level security documents.
Purchasing the N50 million APC governorship form on Wednesday, Mr Masanawa joined the ilk of CBN governor Godwin Emefiele and other political appointees actively pursuing their political ambitions without resigning their present positions.
A former deputy general manager at Zenith bank, Mr Masanawa served as special adviser to Mr Emefiele, and steadily moved up the rung to become the executive director at the NSPMC.
President Muhammadu Buhari appointed him as the organisation's managing director in 2015.
Mr Masanawa told our reporter on Thursday morning he had resigned from office, but failed to provide evidence of his resignation or when it happened. Officials at his office said he had declined to resign, saying his position doesn't fall under public officials who are required to step down to pursue elective offices in the upcoming general elections.
On Monday, the Independent National Electoral Commission (INEC) warned of serious implications should the CBN governor proceed with his presidential ambition.
Meanwhile, Mr Buhari has ordered Mr Emefiele to resign from the CBN over his intention to run for president in the 2023 presidential election. This affects Mr Masanawa too.
Mr Buhari's directive came via a circular on Thursday demanding public officeholders seeking elective positions in the 2023 general elections to resign by May 16.