2023: Peter Obi's Movement Bigger Than EndSARS – Labour Party Boss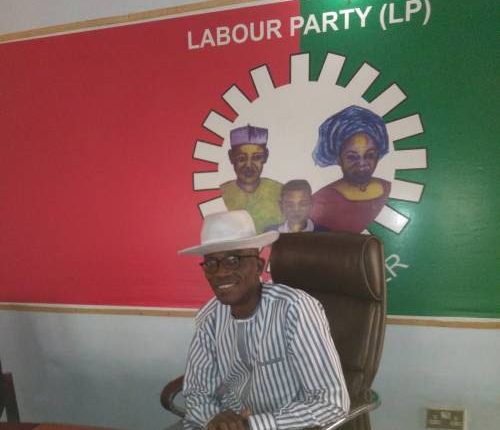 Embattled National Chairman of Labour Party, Julius Abure says the support being given to the party's presidential candidate, Peter Obi is bigger than the EndSARS protest.
He said that many Nigerians were disillusioned by the current state of the nation and were backing Peter Obi for a turnaround.
Abure stated that it was untrue that Obi is a "social media president" that lacks what it takes to win the actual election.
The Labour Party boss warned the opposition against underestimating the Peter Obi movement and Nigerians' resolve to do away with bad governance.
Read Also: Bishop Kukah: "Nigeria ranked as 9th worst country for Christians to live in"
"If you look at the EndSARS protest, you cannot underestimate what the social media can do, especially with the younger generation. It is very clear that the people of Nigeria are tired. The truth is that a mind that is equipped is one that will be able to effect changes.
"Our youths have taken the election and collection of PVCs up as a challenge to actualise the changes. My party office here is already filled up with people registering for PVCs.
"The same thing is also evident across the federation. It is a very powerful movement that is good for us. It is even good that the opponents are underrating us and they will see the result in February 2023.
"This movement is more than EndSARS, I can assure you. You can see how people are moving around, struggling to get their PVCs.
"If you visit INEC office in Abuja, the unprecedented crowd there now will send a signal. Go to Lagos, Warri, Imo and even Sokoto in the North, you will be shocked to see the crowd. But it is always good for your opponents to believe you are not on the ground.
"Technology has broken all barriers. What we actually need now to mobilise Nigerians are smartphones and social media. In the past, these were absent. People had to be in different wards to canvass for votes. Now, you can canvass on your phones.
"Was the success of the EndSARS process not attributed to the social media? They had to bring in the military to kill people before they could have their way. If not for the use of brute force by the military to break up that movement, you can be sure that something would have come out of it.
"This is why it is good for us to be underrated over our presence on social media at this moment," Abure said.