2023: Why We Approved Okowa As Atiku's Running Mate – PDP Screening Committee Spills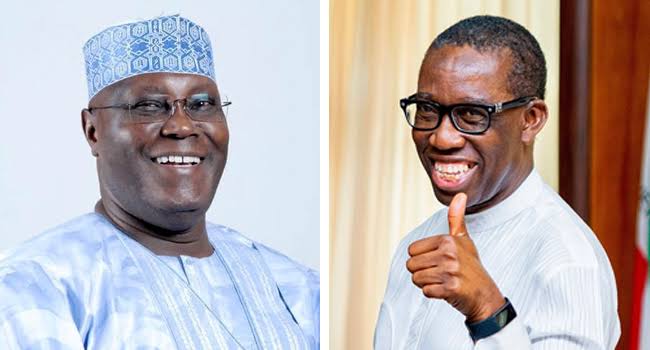 The Vice Presidential Candidate Screening Committee of the Peoples Democratic Party has shed more light on how Delta State Governor, Ifeanyi Okowa emerged as the party's Vice Presidential candidate for the 2023 election.
Speaking on Thursday in Abuja, the Chairman of the committee, Chief Tom Ikimi explained that Okowa checked all the boxes for the individual that should be the Vice Presidential candidate for the party.
Recall the PDP presidential candidate, Atiku Abubakar earlier on Thursday, officially announced Okowa as his running mate after the Delta State Governor was screened by the party's committee.
Speaking on their choice, Ikimi told reporters shortly after the announcement that Okowa is a seasoned politician and administrator who was found to be capable and level-headed by the committee.
He added that he possesses all the right qualifications which will guarantee that the party does not run into any legal trouble in the future.
"Okowa has served in many capacities in the public service of Delta State as well as local government council of that state.
"He also served as an honourable commissioner at one time in that state and in fact, he served as the senator representing one of the senatorial districts of the state.
"The business of this committee was to ensure that he has the right qualifications because we are not interested in going to court after the election as people will be challenging those who are qualified or those not qualified.
"The committee found out that he is fully qualified. He is healthy, cool headed and willing to embrace all others who got tested over this position with him so that we have peace and stability in the party," Ikimi said.