2023: Yerima Speaks On 'Gentleman Agreement' For Tinubu To Take Over After Buhari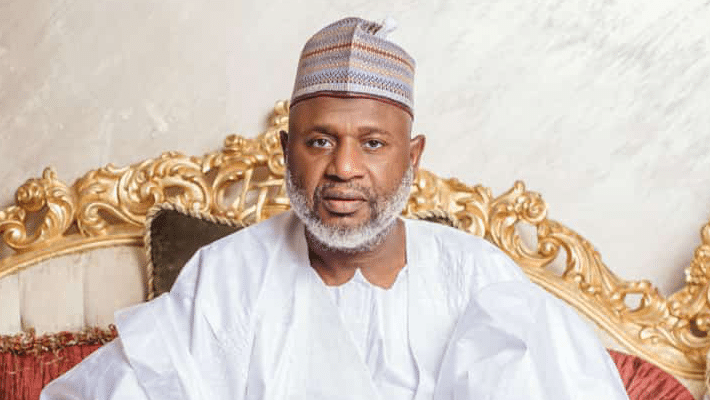 Former Zamfara State Governor and presidential aspirant, Ahmed Yerima says "there is no 'gentleman agreement' that allows Asiwaju Bola Tinubu to lay claim to the All Progressives Congress (APC) presidential ticket for 2023.
Yerima claimed the APC never entered into any agreement with Tinubu to become the next leader of the country after President Muhammadu Buhari.
He observed that any agreement (if any) the former Lagos State Governor might have had with any person(s) or group ahead of the 2015 presidential election is not binding on the party because, in his view, an agreement between persons is different from an agreement by the party.
The former Zamfara Governor said no submitted that no such agreement exists in the APC and hence can't be binding on the party.
TrackNews reports Yerima made his view known on Friday night during Trust Tv's political programme, Daily Politics.
"There is no 'gentleman agreement'. At that time, who was the chairman of the party? Initially, we had Chief Bisi Akande and later, we had John Oyegun and today we have Senator Abdullahi Adamu, we had [Mai Mala] Buni along the process and so on.
"So, was it Chief Bisi Akande that sat down with some people? Any decision taken outside of the structure of the party is not recognised. The party has a National Working Committee, the party also has what we call NEC and there is the overall decision-making body which is the Convention," Yerima said.
Continuing, he said such an agreement can only be taken by the national working committee of the party, the NEC or by the Convention, adding that no record of such exists.
"Any decision that is not taken within the structure of the party is not a decision. You can not have an understanding with a person and say 'this is what will happen. If a party wants to make a decision, it is either taken by the national working committee, the NEC or it is taken by the Convention.
"If a decision is taken by the Convention, it can not be changed. But decisions can be reviewed based on any circumstances. Even if there was that understanding, the circumstances of today may be different from what it was when that understanding was reached but I'm not aware of any understanding," Yerima argued.
TrackNews reports the APC has fixed its special convention which will produce the party's 2023 presidential candidate for 6th June 2022 in Abuja.
Ahead of the presidential primaries, the John Odigie-Oyegun led Presidential Screening Committee of the ruling All Progressives Congress (APC) has disqualified 10 of the 23 presidential aspirants of the party.